The Mercedes-Benz 2022 EQS
The 2022 EQS from Mercedes-EQ has premiered worldwide – being the first fully electric luxury sedan to be released by Mercedes-EQ.



The 2022 EQS will be available in two trims: the 2022 EQS 450+ Sedan, a rear-driver powertrain model, and the EQS 580 4MATIC® Sedan, the all-wheel-drive model, featuring highly advanced technology, top-of-the-line luxury while delivering peak and optimum performance.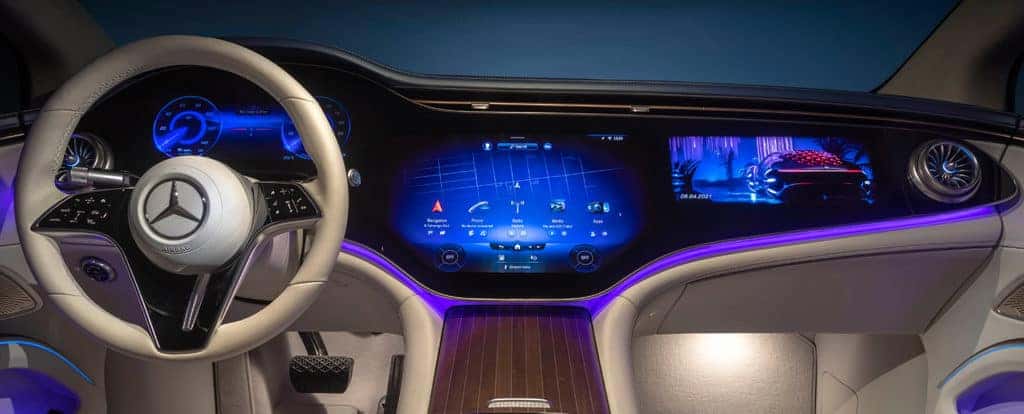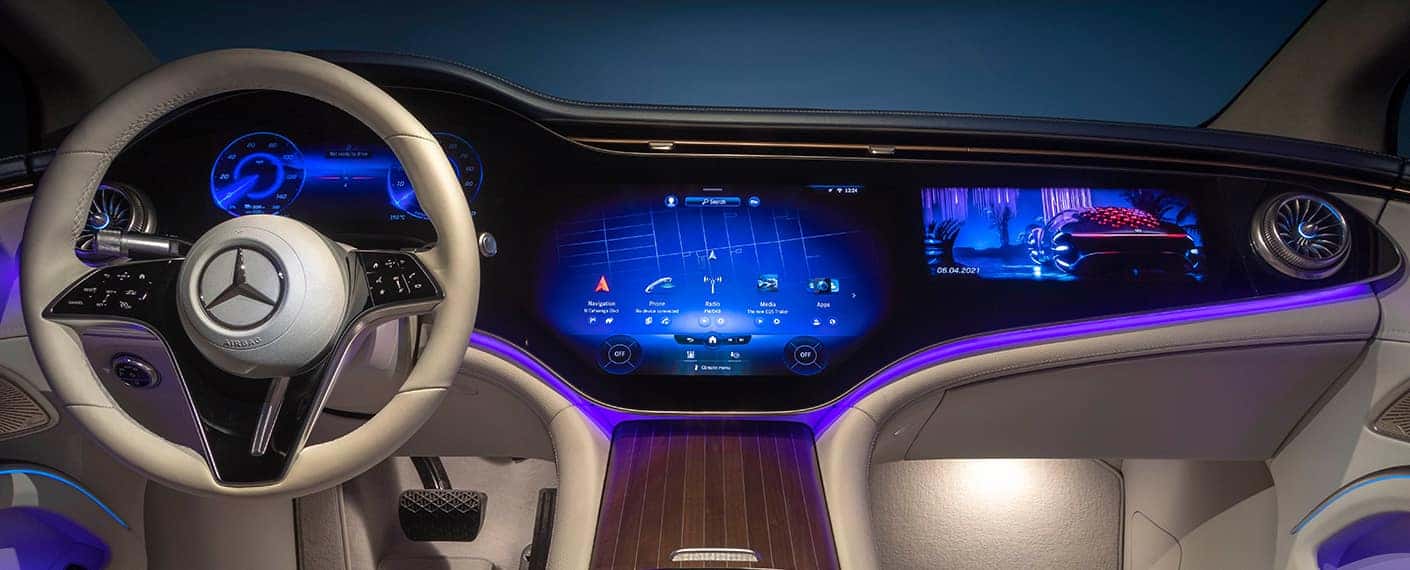 The 2022 EQS models operate on an adaptive air suspension that allows the vehicle to automatically raise and lower itself, providing a smoother ride for its passengers. Moreover, the standard rear-axle-steering will enable the driver to maneuver the car in tight spots more efficiently while increasing stability at higher speeds.
Powered by a 107.8-kWh lithium-ion battery pack, the 2022 EQS models offer a driving range of approximately 478 miles. In addition, the cars utilize a 240-volt (Level 2) charger that will take about 11 hours and 15 minutes for the battery to charge fully and charge more efficiently while using a DC fast charger.


When it comes to the interior of the 2022 EQS models, not a single detail is spared – featuring various luxurious features such as extensive ambient lighting, in-built massage functions while complementing with headrest pillows for both you and your passengers.
The Hyperscreen steals the show as it is composed of a single 56-inch piece of gently curved glass, revolutionizing and integrating infotainment with artificial intelligence through an adaptive display and operating system. The Hyperscreen with the MBUX Infotainment System includes a 12.3-inch gauge cluster, 17.7-inch central touchscreen, and a 12.3-inch passenger touchscreen.


Most importantly, the 2022 EQS will include the standard Mercedes-Benz driver-assistance technology such as the Parking Assist, Brake Assist, Adaptive Cruise Control, and so much more for your safety.
We are waiting on the edge of our seats at Mercedes-Benz of Smithtown to have a close-up look at the 2022 EQS models in person. Watch this space as we update more details upon the much-anticipated arrival of the 2022 EQS.



Visit Mercedes-Benz of Smithtown on 630 Middle Country Road in St.James today to speak with a Sales Consultant about becoming one of our Happy Customers. Call us today at 631-265-2204 to schedule your appointment.