Mercedes-Benz of Smithtown Prepaid Maintenance
Savings With Every Mile You Drive
Drivers of Mercedes-Benz vehicle in Smithtown and Nesconset are taking advantage of the smart way to take care of their vehicle's maintenance, by purchasing prepaid maintenance packages from Mercedes-Benz of Smithtown! Customers who have purchased prepaid maintenance packages for their new Mercedes-Benz or Certified Pre-Owned Mercedes-Benz vehicles save up to 30%* as opposed to paying for maintenance as you go. With prepaid maintenance you can easily service your Mercedes-Benz at our Mercedes-Benz Service Center near Lake Grove, NY, and maintain the resale or residual value of your Mercedes-Benz by its proper maintenance. Since you prepaid for your maintenance, you do not have to worry about rising labor and parts costs when you take your vehicle in for maintenance, and your prepaid maintenance package is valid at any Mercedes-Benz location throughout the country, so no matter what you are covered.
What Are The Benefits of Prepaid Maintenance?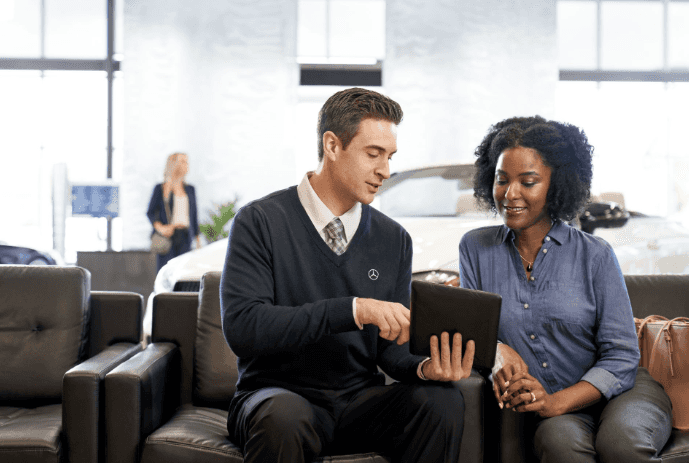 A Plan Designed For You and Your Vehicle in Mind
With Mercedes-Benz Prepaid maintenance you can create a plan that works with you and your driving habits.  If your vehicle is less than one year old and has fewer than 10,000 miles, you can purchase a two-, three-, or four-year prepaid maintenance package. If your vehicle is from one to eight model years old with fewer than 80,000 miles, you can purchase a two- or three-year package. Once you have redeemed all of your prepaid maintenance services, you can purchase additional packages as long as your vehicle meets the eligibility requirement! You can prepay in full, or build the cost of the prepaid maintenance into your monthly vehicle payment when purchased at the same time of your vehicle. Flexible and convenient, prepaid maintenance helps your Mercedes-Benz ownership smoothly integrate into your lifestyle and needs.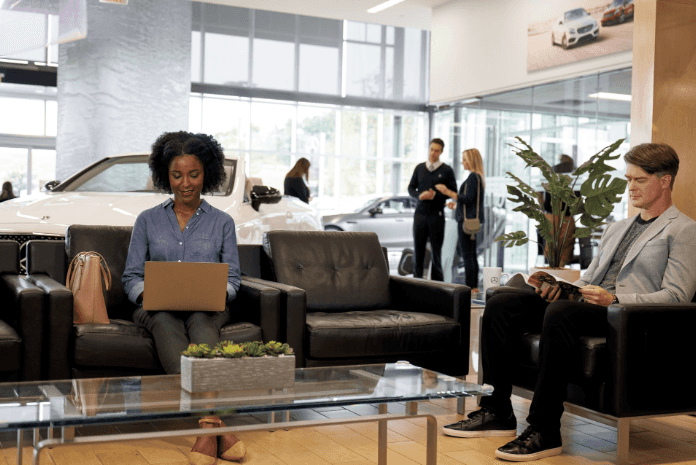 The Best Service In Town From Mercedes-Benz of Smithtown
You drive the best of the best, therefore you should only give your vehicle the best of the best. Servicing your Mercedes-Benz through our Mercedes-Benz Service Center near Hauppauge, NY you'll only receive the best. Your vehicle will be serviced by Certified Mercedes-Benz technicians, utilize genuine Mercedes-Benz parts from our Parts Department, as well as the latest and greatest diagnostic tools. We treat our customers just as well as we treat their vehicles, too! We have an extensive fleet of loaner vehicles available to our customers, late night pick up and drop off, a fully stocked lounge with fresh bagels and Starbucks coffee, and much more. Our customers from St. James, all the way to Wading River all rave about our Mercedes-Benz dealership near Stony Brook, NY, and you will love it too.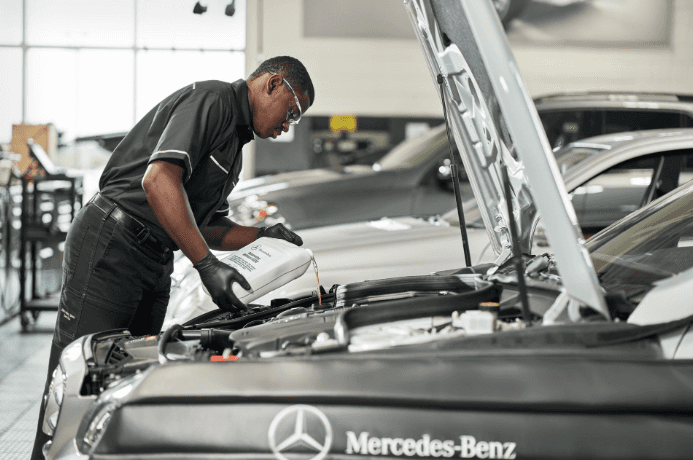 Maintenance When It Works For You
With Express Service by Mercedes-Benz, you can get essential Mercedes-Benz maintenance done in an hour or less. Long Island drivers are always on the go, especially on the roads of Islip Terrace, Islandia, and Ronkonkoma, which is why Express Service is available for select maintenance services to ensure you are in and out in no time. It is important to keep up with your *oil changes and regular maintenance to keep your Mercedes-Benz running like new, which is why at Mercedes-Benz of Smithtown you can keep up with your maintenance when it is convenient for you.
*(Oil change applies to MY08-older)
Mercedes-Benz Prepaid Maintenance Coverage
     MY2015 to Present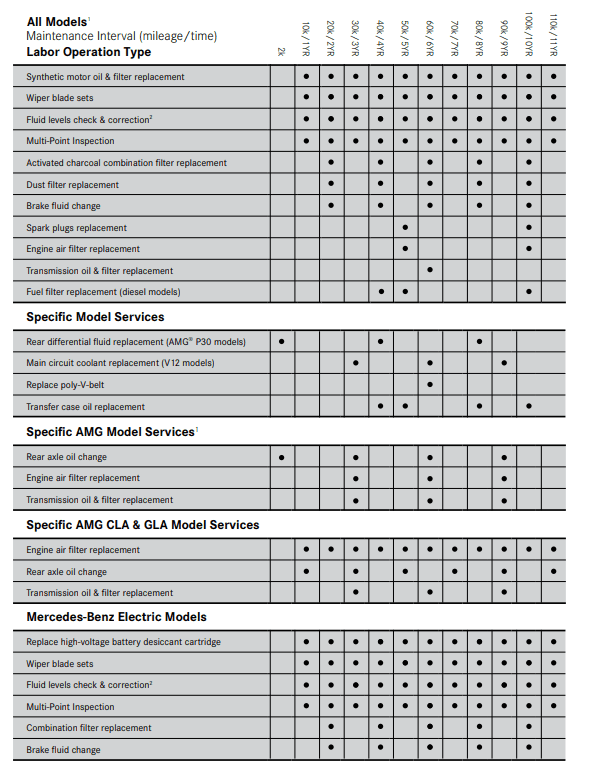 Oldest Eligible Vehicle to MY2014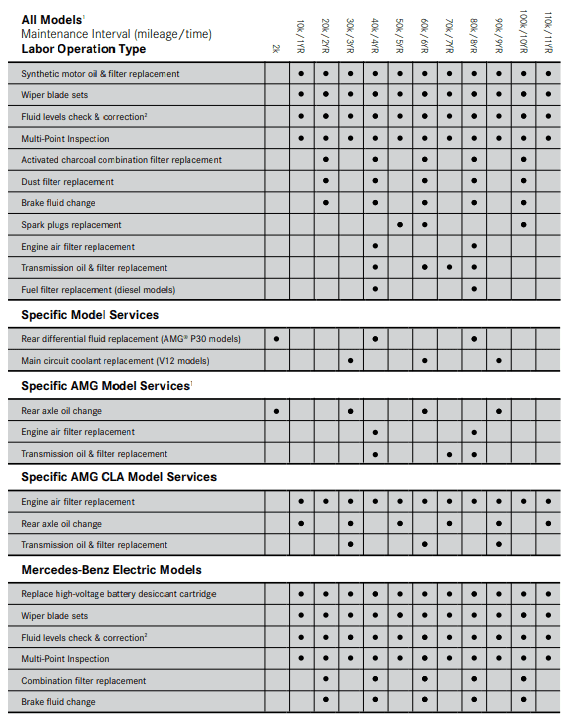 *Savings may vary by dealer and model. For details, exclusions and limitations on Mercedes-Benz Premier Prepaid Maintenance, contact Mercedes-Benz of Smithtown, visit www.mbusa.com/maintenance, or call 1-800-FOR-MERCEDES.
Exceptional Service That You Can Trust from Certified Technicians
The Service Center at Mercedes-Benz of Smithtown prioritizes the service performed on your vehicle while ensuring all of our customers have the best experience possible.  From routine maintenance to repairs, our highly qualified technicians are eager to provide exceptional service on both your new and pre-owned vehicle.  
Visit Mercedes-Benz of Smithtown on 630 Middle Country Road in St.James today to speak with a highly trained Service Advisor.  Be sure to visit our website to view our Service Specials.  Call us today at 888-693-2406 to schedule your appointment.