Winterize Your Cars Tires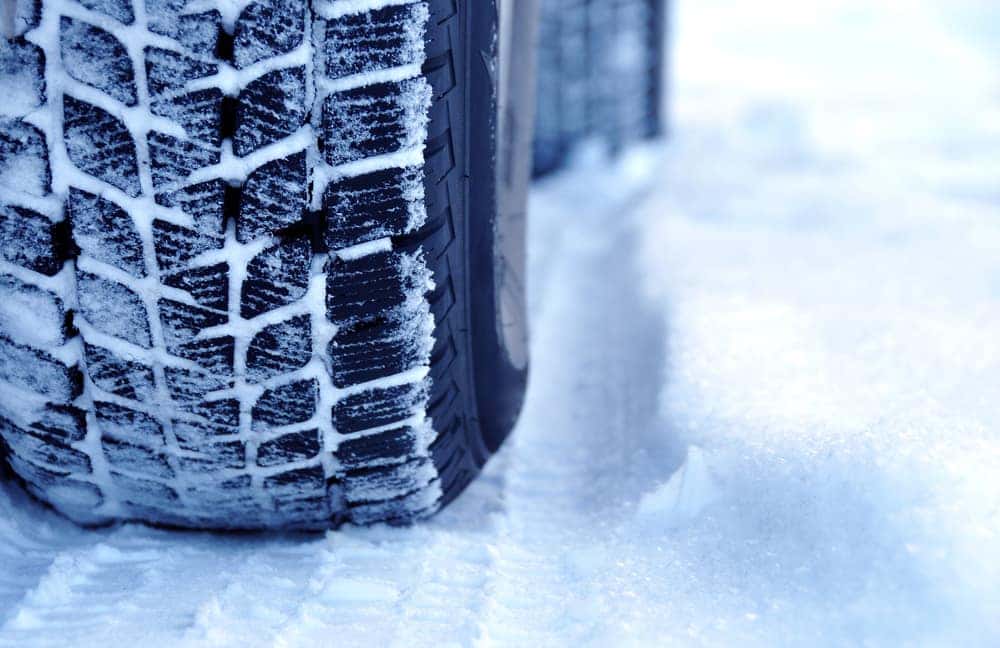 It is crucial to make sure your tires are in good condition during the winter season. Your tires give you the ability to grip the road, make safe turns, and stop in a safe amount of time. Your safety depends a whole lot on the condition of your tires.
Tips to Maintain Your Tires
There are a few ways you can maintain your tires. We suggest keeping your tire pressure at the recommended level which can be found in your vehicles owner's manual. Be aware that cooler temperatures will change your tire pressure. Low tire pressure can cause your tires to lose their grip on damp, rainy surfaces.
Another helpful tip we recommend is checking your tires tread wear. When your tire treads are worn, your vehicle is not able to handle weather conditions like rain and snow. Worn tire treads make it difficult for your vehicle to grip the road. Regardless of tread wear, many vehicle manufacturers recommend the average driver to replace their tires after 6-10 years. However, you should check the manufacturer's recommendations on your specific tires. Although there are many ways to check your tires at home, we highly recommend seeing a professional.
Here at Mercedes-Benz of Smithtown we offer many vehicle services including tire inspections. With a Tire Center located in our dealership, we can help you find the best tires for your Mercedes-Benz vehicle. Stocked with all major brands including Bridgestone, Continental, Dunlop, Pirelli and much more, our highly trained technicians will assist you in finding what you are looking for.
The best way to prepare your Mercedes-Benz vehicle for the harsh snowy winter is to utilize our Mercedes-Benz Service Center that is right here in Smithtown, NY! Contact us today to schedule an appointment and take advantage of our service specials and parts specials. Be sure to also check out our Express Service where no appointment is needed. We look forward to seeing you at our Mercedes-Benz dealership located at 630 Middle Country Rd, St James, NY, 11780.