What Does This Warning Light Mean On My Mercedes-Benz Vehicle?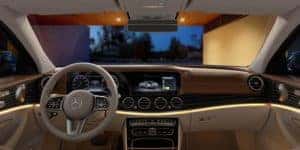 We've all been there. Driving, running errands, whether it be shopping at the Smith Haven Mall in Lake Grove, doing our groceries at Uncle Giuseppe's in Smithtown, or even grabbing a bite at Maureen's Kitchen, when suddenly our dashboard illuminates a warning symbol. Fifty percent of people ignore said warning light to worry about it at a later time, while the other fifty percent of people rush to their web browser on their IPhone or Android to find out what could possibly have gone awry in their GLA 250, GLC 300, C 300, or even their E 450. If you are one of the latter fifty percent of people, you are in luck! We're here to diminish your curiosity.
Tire Pressure Light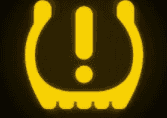 In the case that this light appears on your dashboard, it simply means that one (or multiple) of your tires has low pressure. On newer cars in the fleet, your dash can even tell you what tire pressure each of your tires is currently at, helping you find out which one needs more air. Similarly, if your tire pressure is extremely low, you know that you may have a flat tire. Call Mercedes-Benz Roadside Assistance (1-800- 367-6372) to help you get a tow to bring your car to the Service Department for repair. 
Gas Light

The appearance of this warning light indicates that your vehicle's fuel or gas level is getting low. The great thing for those that have the helpful "Hey Mercedes" feature, is that you can ask the system to take you to the nearest gas station, or even a gas station on your way home. For example, you can say "Hey Mercedes, take me to the nearest King's Park gas station." and she will figure out which is closest to you!
Check Engine Light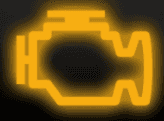 It may look like a submarine, but this is a check engine light. This could be a problem with your engine system,the fuel injection system, the exhaust, or even the ignition system. When this light comes on, you should take your vehicle into our Service Department in the Selden vicinity to get looked at. 
Seat Belt Indicator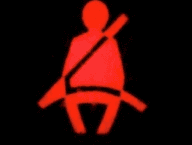 This one is one of the easier signs to recognize, you may have even seen it this morning when you accidentally forgot to put your seatbelt on while rushing to get to your dentist appointment in Hauppauge! Simply putting your (and your passenger's) seat belt on does away with the warning light's appearance . 
Battery Light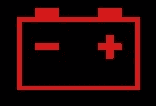 This warning means that the battery is not being charged, or that it has lost its charge in your vehicle. You may require a jump start on your vehicle or even to replace the battery. Have one of our staff members from our Service Department help you with a Diagnosis to see what is specifically needed.
Airbag Light

The airbag light means that your SRS system may have a fault. This SRS malfunction could result in your airbag not being properly deployed if at all,  in case of any accident or emergency. It is recommended that you see our Service Department for a Diagnosis to prevent any danger that could result from the absence of a functional airbag in your vehicle. 
Brake Wear Light

The brake wear light signifies that your brake rotors or pads are worn, and are in need of replacing. 
Parking Brake Light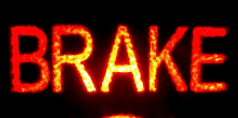 The Parking Brake light is as simple as it may sound, your parking brake is in place. Many of those that live in the sloped areas of Saint James leave this on accidentally when parking in the street. If driving, release the parking brake so as to not damage your brake system or your vehicle.
Coolant Light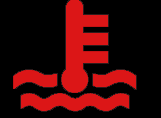 This light could mean that either your vehicle's coolant level is low, or that there could be an issue with the coolant system. Overheating could be possible. Seek the Service Department to inquire about the necessary cautions to take for you and your vehicle's safety.
ABS Light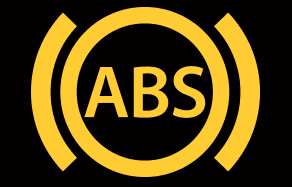 The ABS Light signifies that your ABS brake system has a malfunction. You will still be able to start and stop, though extra functions may be limited such as the Electronic Stability Program, Brake Assist, and Anti-Locking, on your brake system.
ESP®/ESC Light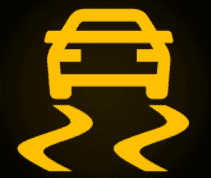 This light indicates that the Electronic Stability Program/ Electronic Stability Control functions are limited, meaning that when making turns, skidding on slippery surfaces, or even just braking, you do not have the extra stability that the ESP® program provides. 
These warning lights are the most common that appear on dashboards for Centereach, Smithtown, Coram, East Setauket, Port Jefferson, Islandia, and surrounding areas' driver's vehicles. Should you have any more questions, concerns, trouble setting up an appointment for your vehicle's concern , or even if you see a light that doesn't appear on this list, feel free to contact our Service Department to have someone assist you with your worries.