The Most Expensive U.S. Built SUV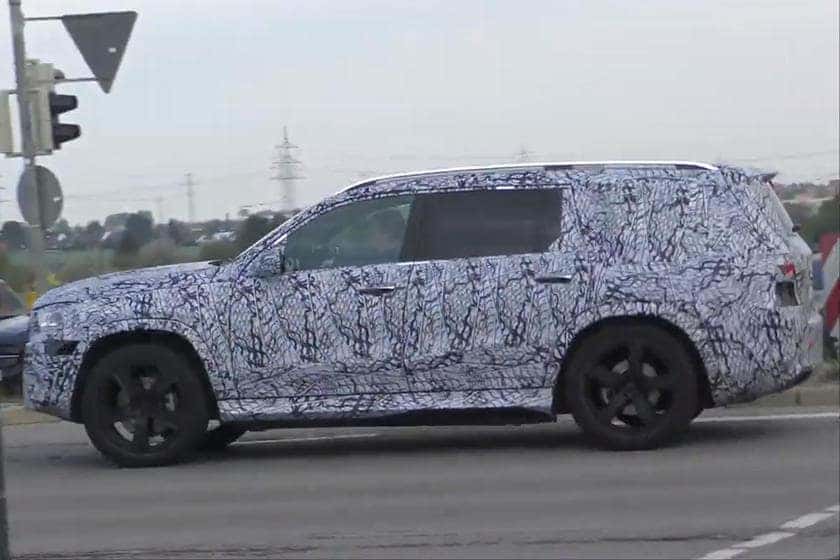 Mercedes-Benz Maybach SUV has been seen test driving outside of Germany headquarters however, it is the most expensive SUV to be built in the United States. This massive SUV is built in Tuscaloosa, Alabama and is expected to be released sometime in 2020. According to CarBuzz, they can pick out some differences over the standard GLS, including a new grille. This prototype is also wearing different wheels than a standard GLS but we assume these will not be the production wheels. Maybach cars typically feature far more distinctive wheel designs with multiple spokes or large, flat surfaces. This camouflaged model also appears to be longer than a standard GLS, which doesn't surprise them.
Click here to learn more about the up and coming Mercedes-Benz Maybach SUV.
A Mercedes-Maybach carries itself as elegantly as it carries its passengers. It's not merely stretched but artfully, and aerodynamically, sculpted to command the eye as well as the road. And exclusive styling envelops a cabin at the pinnacle of luxury. The Mercedes-Maybach rear cabin raises first-class travel to great heights without leaving the ground. Heated, ventilated, massaging and power-reclining Executive rear seats are standard. Individual power seats with calf rests and folding tables are available. Other Mercedes-Benz Maybach vehicles include the Mercedes-Maybach S 560 4MATIC® Sedan and Mercedes-Maybach S 650 Sedan.
At Mercedes-Benz of Smithtown, we strive to provide the best for our client's whether you come to visit us to pick out your new car or to get your car serviced. Call or visit us today for any other questions you may have!
630 Middle Country Rd. Smithtown NY, 11780
(631) 265-2204.