St. Patrick's Day Events in Suffolk County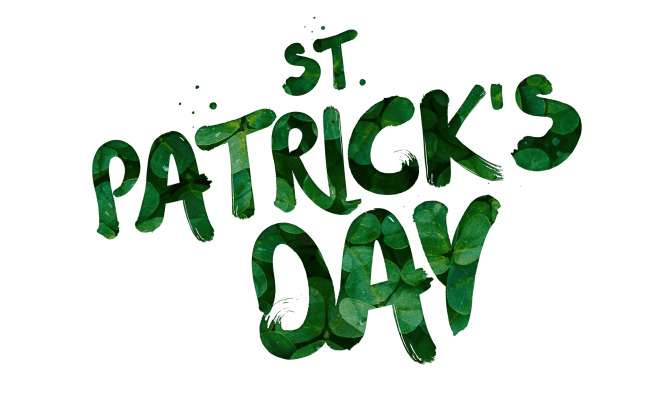 As Spring approaches and the weather gets warmer, people start searching for more family-friendly events to attend. All across Long Island, the month of March is dedicated to family-friendly, or adult, St. Patrick's Day events. Here's a list, made up just for you, listing some St. Patrick's Day parades or events to check out in Suffolk County, NY.
March 3rd, 2019 at 1:30- 4:30 pm: Stony Brook Village Center

$15 adults, $10 seniors, and children under 12 years of age
97 Main Street, Ward Melville Heritage Organization's Education and Cultural Center
Mulvihill-Lynch School of Dance
Irish soda bread competition

March 8th, 2019 from 7:00 pm- 11:00 pm (Adult event): Luck of the Irish Friends of St. Patrick Party Fundraiser Casino Night

$75 admission per person (All proceeds benefit Rocky Point/Miller Place Parade)
5720 Route 25A
Casino night, DJ, games, buffet, open bar

March 9th, 2019 at 12:00 pm: 52nd Annual Westhampton Beach St. Patrick's Parade

Oneck Lane and Mill Road
11:00am-dark: Children's Carnival
Proceeds go to the Westhampton Beach Parade

March 10th at 11:00 am: 29th Annual Bayport, Blue Point St. Patrick's Day

South Snedecor Avenue, Bayport, NY, 11705
Honoring Blue Point and Bayport Fire Department

March 16th at 12:00 pm: Irish Pirates St. Patrick's Day Workshop at the Whaling Museum

279 Main Street, Cold Spring Harbor, 11724
Whaling Museum & Education Center of Cold Spring Harbor
$12 children, $6 adults
Make pirate hats or eye patches
Come dressed in your best pirate outfits!

March 16th, 2019 at 1:00 pm: 35th Annual St. James Chamber of Commerce St. Patrick's Day Parade

Free admission
Woodlawn & Lake Avenue to St. James Gazebo
Marching band, antique cars and more!

Competition Automotive Group is delighted to announce that we will be participating in this year's 35th Annual St. James Chamber of Commerce St. Patrick's Day Parade!

March 16th, 2019 at 11:30: Competition Auto Group Event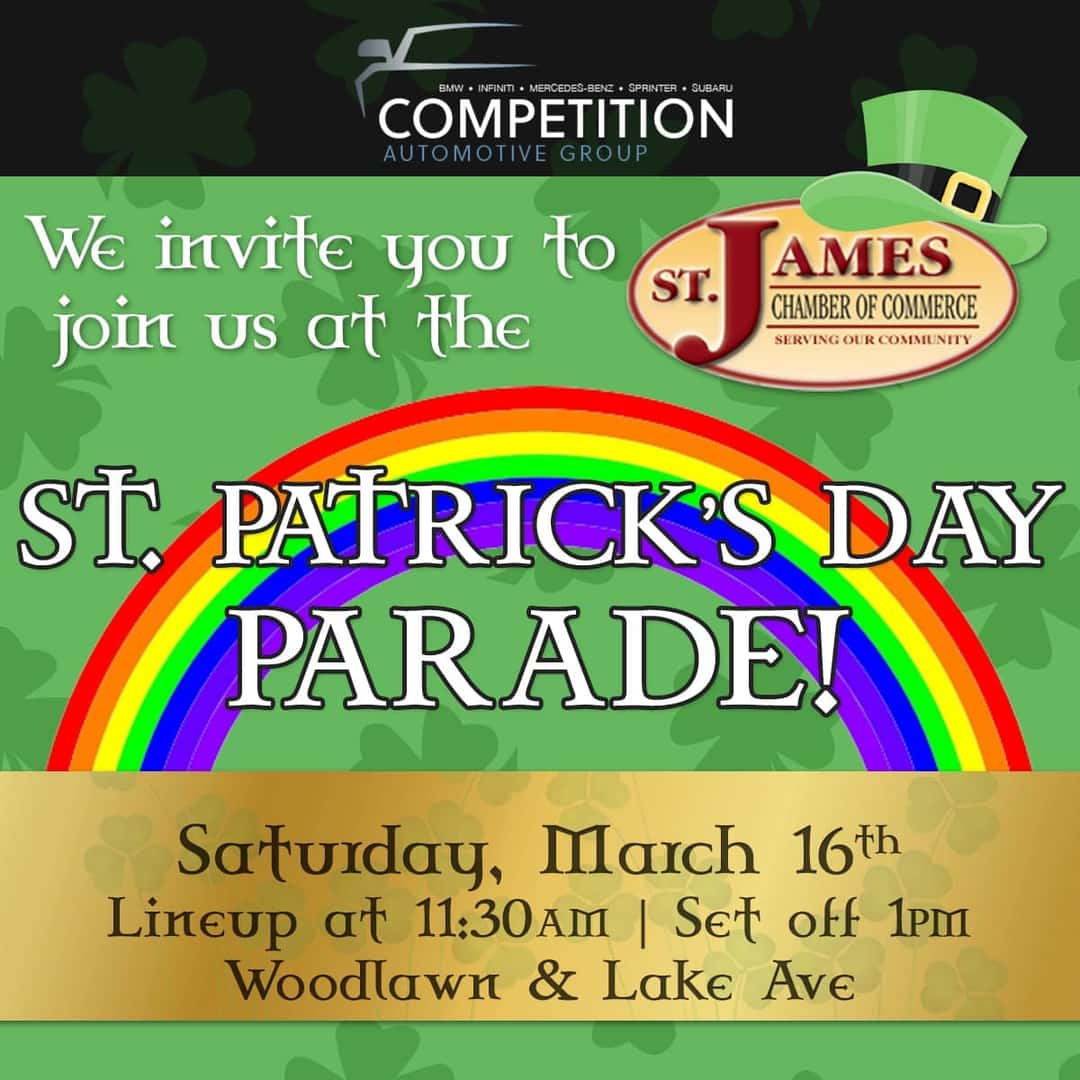 March 17th at 1:00 pm: 69th Annual Miller Place/ Rocky Point St. Patrick's Day Parade

Miller Place, Route 25A & Harrison Avenue, 11764

March 17th from 1:00 pm- 3:00 pm: 31st Annual Glen Cove St. Patrick's Day Parade 

Finley Middle School, Forest Avenue, Glen Cove, 11542
Pipers, Vintage cars, costumes, face painters, and fire & police units
Family-friendly post-parade party at St. Patrick's Parish Hall at the end of the parade route.

March 24th at 12:00 pm: 57th Annual Montauk St. Patrick's Day Parade 

Edgemere Road, Montauk, NY, 11554
10:00 am on the green, the Montauk Chamber of Commerce will be serving hot soup in a St. Patty's Day souvenir mug. All soup will be made and donated by local restaurants
Mercedes-Benz of Smithtown, servicing all of your automotive needs.