Snow Tires vs All-Season Tires
The snow is finally here which means, if you haven't already yet, now is the time to make sure your vehicle is ready for whatever weather this winter throws at us.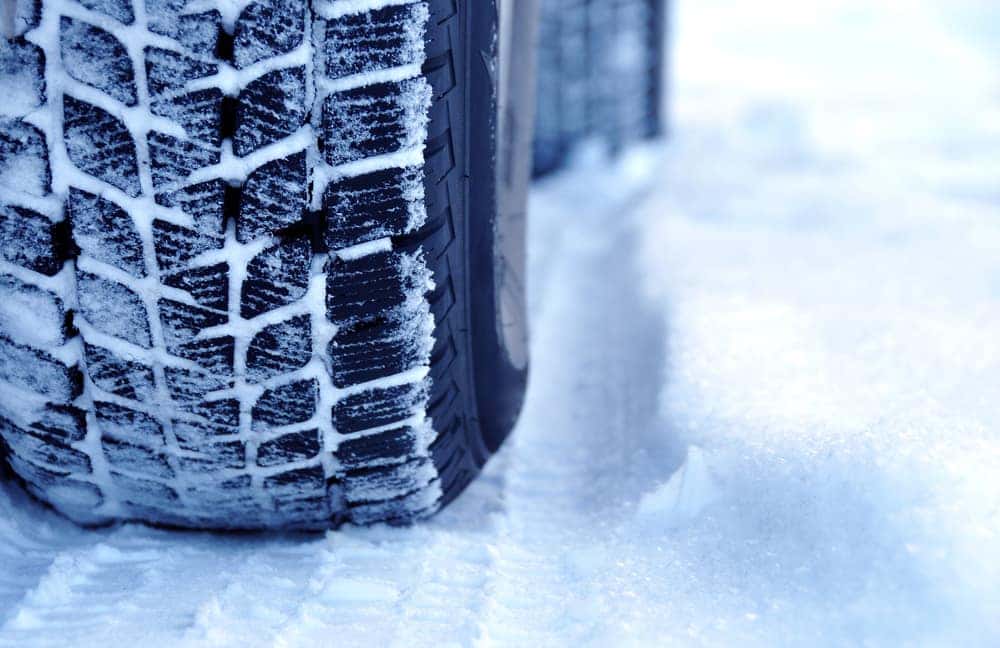 You may be asking yourself "does my car need snow tires" or "what's the difference between snow tires and all-season tires." Whatever questions may be running through your head, our staff here at Mercedes-Benz of Smithtown is here to help. We hope the following information helps answer any questions or concerns you may have.
All-Season Tires
Most vehicles are equipped with all-season tires. All-season tires are designed to provide good tread life and year-round performance. They are designed to handle an array of conditions like wet roads and light winter driving. Those who live in moderate climates and do not encounter extreme cold, ice, and snow would benefit from using all-season tires during the winter.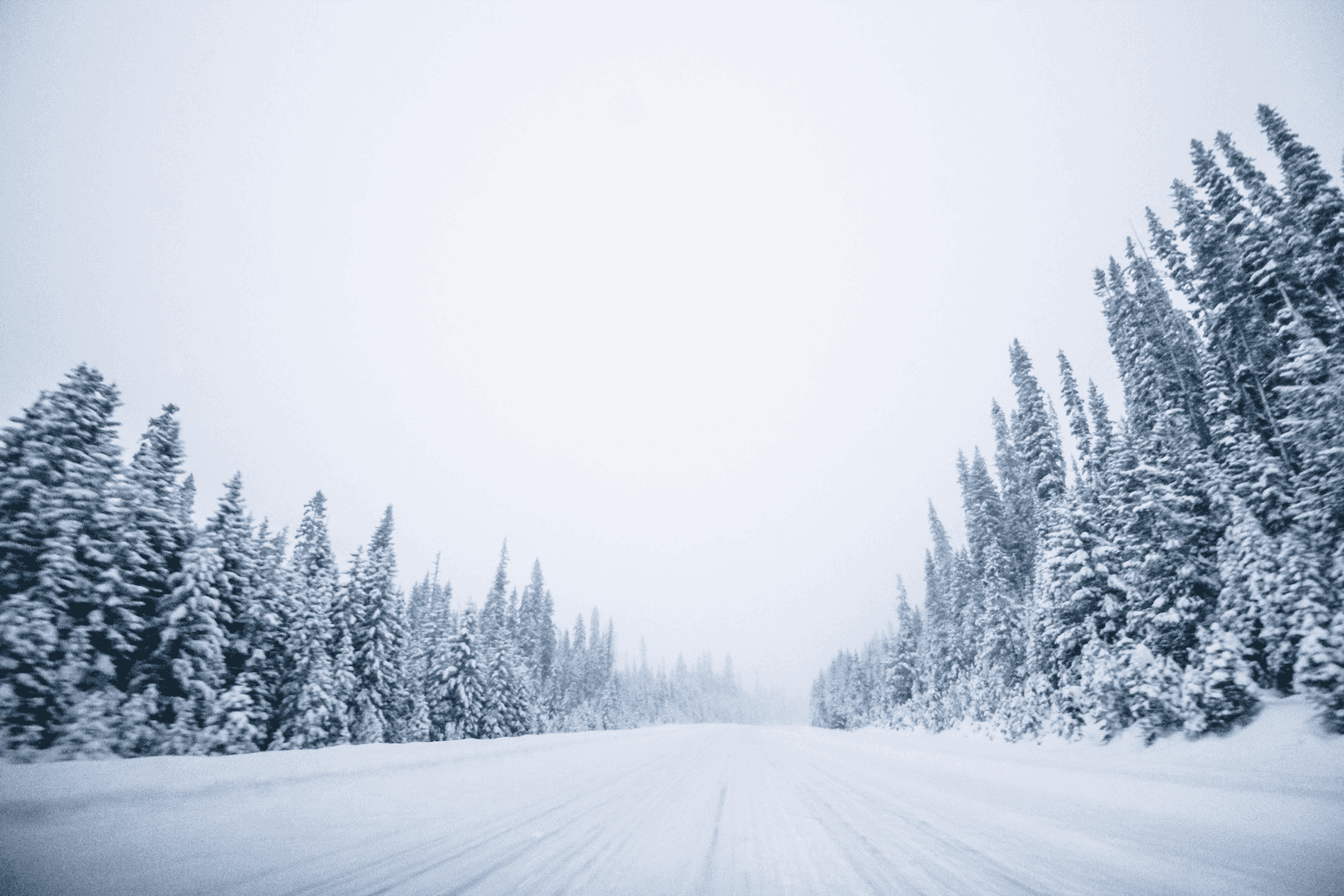 Winter Tires
Heavy snowfall and black ice require tires that are designed with good traction. Fortunately, winter tires are designed with rigid yet flexible tread rubber for better traction, deep tread depths and patterns to avoid snow accumulation, and biting edges for improved grip in icy conditions; ultimately allowing for safer and easier driving in harsh winter conditions.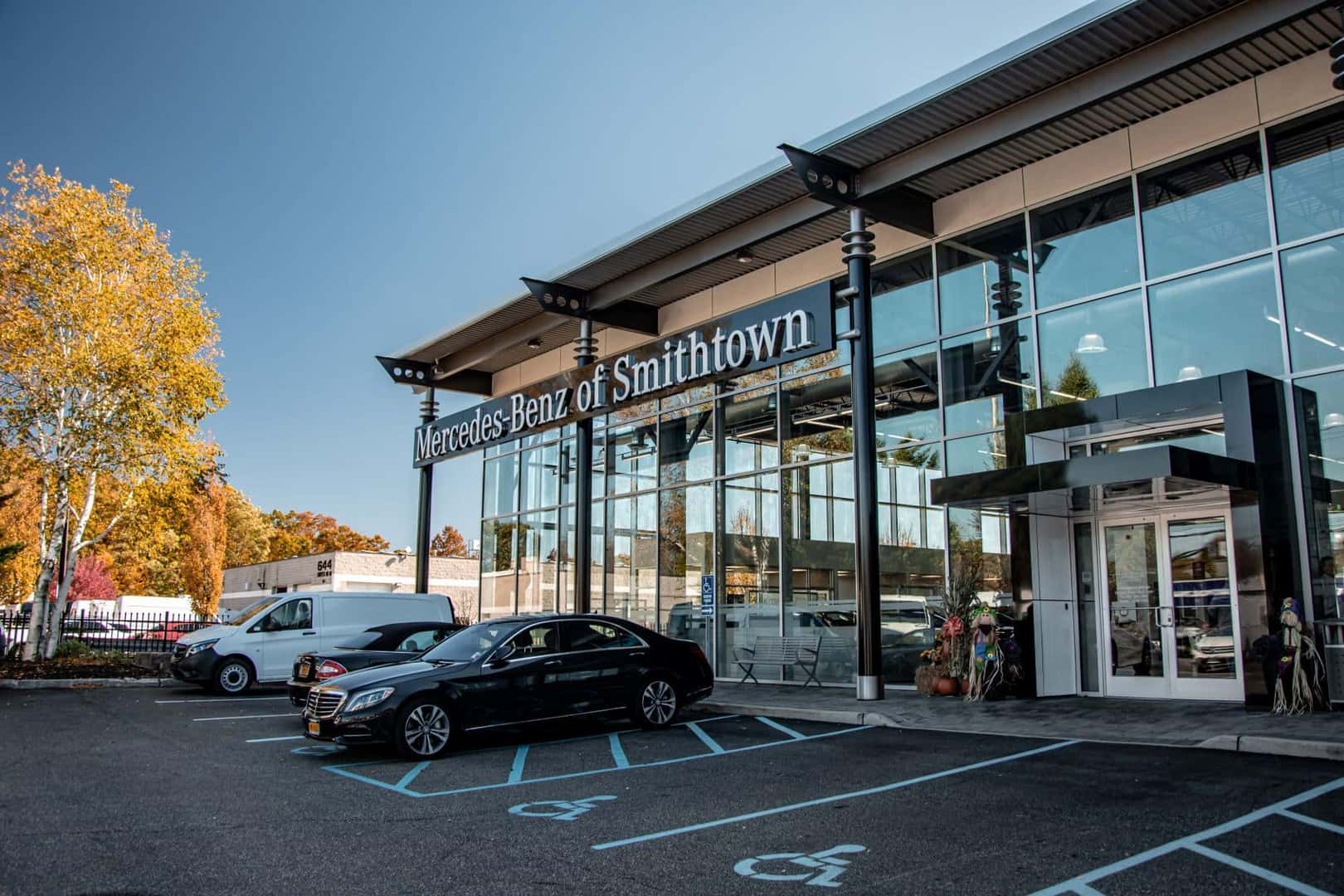 Every driver's needs are different due to the weather and road conditions in the area they live. Winters on Long Island are unpredictable. Over the past years, we've seen both sides. Some years we have been hit with really bad snowstorms and some years we've barely had to break out the shovels and snow blowers.
Here at Mercedes-Benz of Smithtown we highly recommend preparing for the worst. It's better to be over-prepared than to not be prepared at all. Servicing and shopping for your vehicle may be a pain, but our highly trained staff is here to make it as easy as possible. Browse through our Online Tire Center to find the exact tires you may be looking for. Whether you're looking for snow tires for your Mercedes-Benz GLC 300 or tires with better traction for your Mercedes-Benz GLE 43, we can assure you that you will receive the best tires for your vehicle. We carry all major brands including Continental, Bridgestone, Pirelli, Michelin and much more!
Whether you're in Kings Park, Centereach, or Port Jefferson, stop by Mercedes-Benz of Smithtown and let us help you prepare your vehicle for the winter! Contact us today or schedule an appointment online! Be sure to also take advantage of our parts specials and service specials! If you haven't already yet, take a look at some of our other helpful tips for your vehicle this winter. We look forward to seeing you at our Mercedes-Benz dealership located at 630 Middle Country Road, Saint James, NY!