Mercedes-Benz Of Smithtown Recognized As A Winner Of 2020 Dealer Of The Year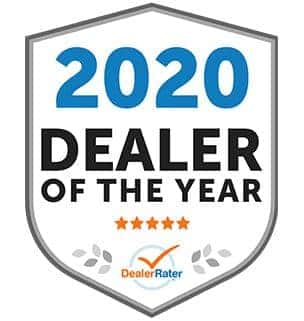 Now some of you may be wondering, what exactly is the Dealer of the Year Award?
DealerRater's Dealer of the Year Award Program recognizes car dealerships throughout the United States and Canada for outstanding customer satisfaction that is expressed through customers' online reviews that are posted on DealerRater.
The Dealer of the Year Awards are given to car dealerships that have the highest PowerScore in their brand category, both at national and state/provincial levels.
A dealer's PowerScore is calculated based on a dealership's average DealerRater star rating as well as the total number of reviews written about the dealership during that calendar year.
To be considered for the Dealer of the Year Awards a dealership must have:
Minimum of 25 reviews on DealerRater for the calendar year
Average minimum star rating of 4.0 on DealerRater, with 5.0 as the highest possible rating
At least one review on DealerRater per quarter during the calendar year
Must not have been blacklisted within the calendar year
Mercedes-Benz of Smithtown is proud to be recognized as a winner of the 2020 Dealer of the Year. Stop by our dealership and test-drive some of our beautiful new vehicles like the 2020 Mercedes-Benz GLB 250 or the 2020 Mercedes-Benz CLA 250. Schedule a service online or contact us with any questions or concerns you may have. We look forward to seeing you at our Mercedes-Benz dealership located at 630 Middle Country Road, Saint James, NY!