mbrace® Technology Services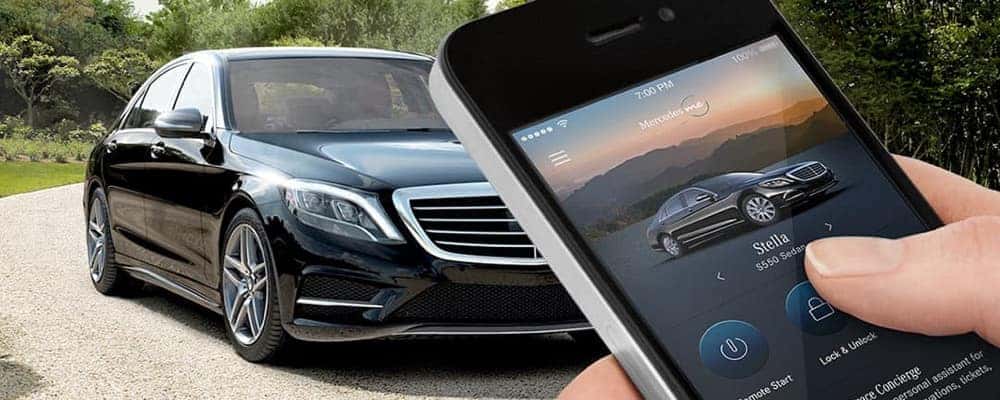 Mercedes-Benz mbrace® technology is a suite of services and features that deliver next-generation comfort, convenience, and security to Setauket across four diverse packages:
mbrace® Connect
mbrace® Secure
mbrace® Concierge
mbrace® Entertain
Find out how it can improve your Smithtown commute and take your Mercedes-Benz C-Class to the next level at Mercedes-Benz of Smithtown!
mbrace® Connect
mbrace® Connect focuses on remote features. Connecting your smartphone, tablet, or computer to your Mercedes-Benz through the mbrace® app lets you:
Check out remote diagnostic reports
Locate and track your vehicle
Access in-vehicle apps, including Yelp and Local Search
Lock or unlock your doors
Start the engine
Send an address to your navigation system
mbrace® Secure
The mbrace® Secure package emphasizes safety and security. For instance, if you're in an accident, mbrace® Secure can send help your way. If your vehicle is ever stolen, Mercedes-Benz mbrace® technology can track its exact location. Features include:
Automatic collision and alarm notification
SOS/Emergency calls
Safe Ride for when you're unable to drive
Crisis Assist in the event of an emergency
mbrace® Concierge
With mbrace® Concierge, that level of care doesn't end when you drive off the lot. In fact, you'll be connected with a personal assistant who can make travel arrangements, book dinner reservations, find event tickets, and more. All you need to do is hit the i-button or use your Mercedes me app. Other features include:
Location-based traffic
Location-based weather
Turn-by-turn route assistance
mbrace® Entertain
Make your next Smithtown drive more enjoyable with mbrace® Entertain, which comes with features like:
In-vehicle Wi-Fi hotspot
TuneIn Radio
iHeart Radio
Contact Us Today for More Info on mbrace® Technology
From C-Class interior to C-class performance, Mercedes-Benz vehicles deliver first-class as standard, and mbrace® services take that philosophy to fresh new heights. Mercedes-Benz of Smithtown is your source for all things Mercedes-Benz, and the best restaurants in town, so contact us today to find out more.
More from Mercedes-Benz of Smithtown
Mercedes-Benz User Experience, most commonly referred to as MBUX, is a top-of-the-line multimedia system that is designed to maximize your experience when driving your Mercedes-Benz vehicle. Based on a touch interface, the infotainment display is located closer to your steering wheel to make it as easy as possible to use MBUX. With a touch screen,…

Today, Mercedes-Benz premiered the 2022 C-Class Sedan to the world. Eager to see its brilliant design unveiled, people all over the world tuned in to see the new sporty and modern design of the C-Class Sedan. Making its first debut in 1993, the C-Class Sedan has undergone a multitude of significant design upgrades transforming it…

With yours and your passengers' safety at the forefront, Mercedes-Benz is committed to ensuring that all of our vehicles are well equipped to protect all riders. Every Mercedes-Benz vehicle is engineered to reduce the likelihood of accidents as well as decreasing the level of damage in the event of an accident. Equipped with various crumple…