Mercedes-Benz AMG®-GT Roadster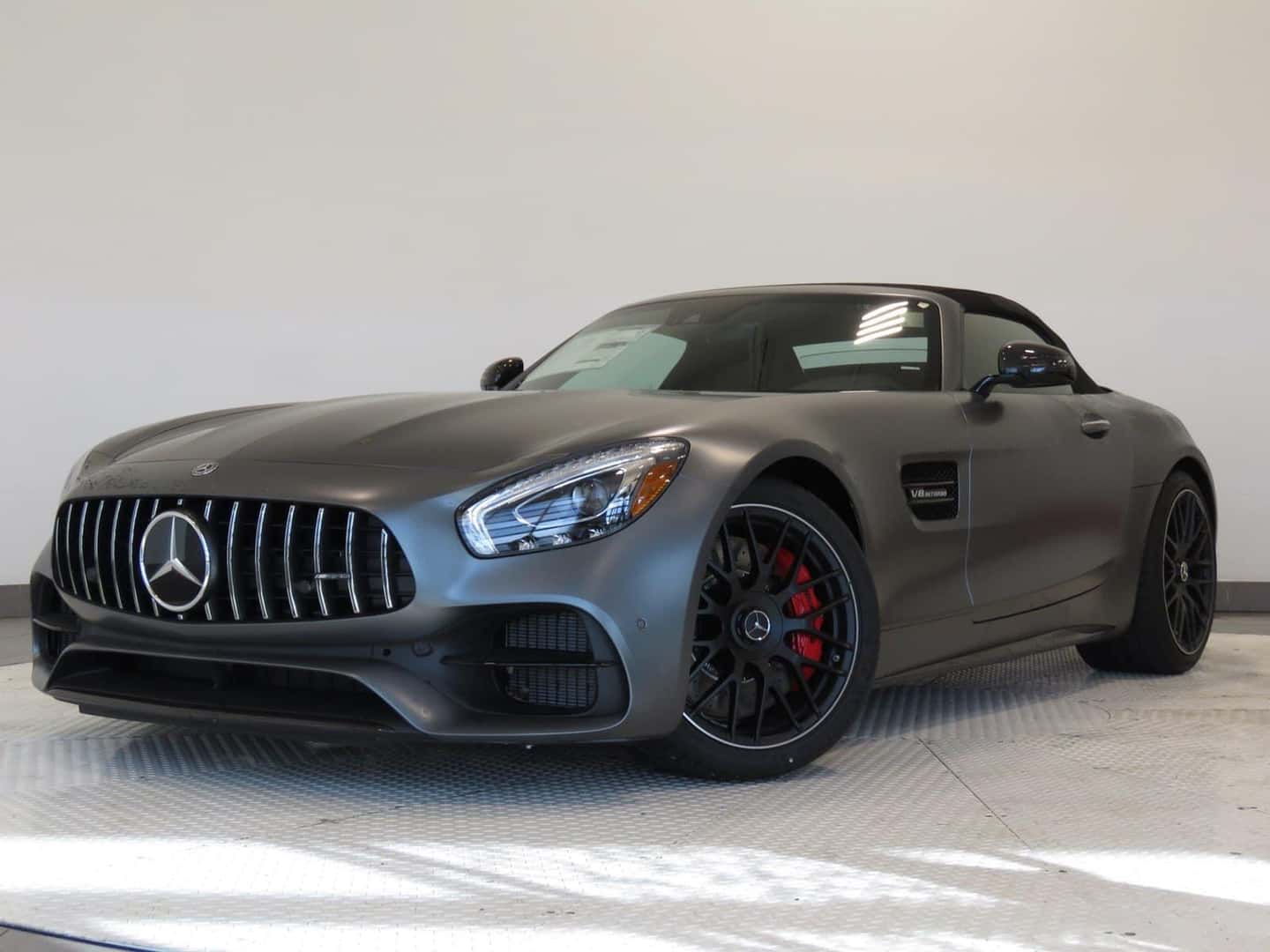 The new 2019 Mercedes AMG®-GT Roadster has arrived!
The new Mercedes AMG®-GT Roadster has finally arrived at Mercedes-Benz of Smithtown. Sporting a 4.0L twin turbo v8, with 577 horsepower at 6,250 rpm, this car can go from 0-60mph in 3.5 seconds, with a top speed of 197 mph. All of these things add up to the reason behind the Mercedes AMG®-GT Roadster being mentioned on Automobile Magazine's 2018 All-stars list.
Features of the new 2019 Mercedes AMG®-GT Roadster:
Front fenders have been replaced with carbon fiber panels that add 1.8 in. to the width of the front of the GT R Roadster compared to the GT S Roadster
Larger duct to extract hot air from the engine bay
Prominent adjustable rear wing with integral third brake light
Rear bumper has been redesigned with an additional horizontal air duct, a large multi-channel diffuser, and a large centrally mounted twin-channel tailpipe.
Three layered fabric roof is still the same but is now available in an additional color
New turbochargers, reworked engine-mapping program, higher compression ratio, new titanium exhaust system
 7-Speed dual-clutch gearbox receives revised ratios, longer first gear, and shorter seventh gear
Standard 19 in. front and 20 in. rear forged-aluminum wheels come with 275/35 and 325/30 low profile tires.
Below 62 mph the rear wheels are turned in the opposite direction to those at the front for added maneuverability and agility.
Above 62 mph the rear wheels turn in the same direction as the front wheels, for added steering response and stability at high speeds.
Standard brake package: Steel ventilated and perforated 15.3 in. front and 14.2 in. rear steel discs. (Can be replaced by Carbon-ceramic discs, saving 33 lbs.)
For more information on the new Mercedes, AMG®-GT Roadster click here.
At Mercedes-Benz of Smithtown, we have one 2018 AMG® GT Roadster and one 2019 AMG® GT Roadster available at the moment. Call us for more pricing and info today! (888) 862-7343.
Mercedes-Benz of Smithtown, servicing all of your automotive needs.