How to get the most out of your Mercedes me connect app
Mercedes me connect allows drivers to access their vehicle from anywhere and capitalize on all of the benefits of owning a Mercedes-Benz vehicle.  Allowing drivers to maintain their vehicle, schedule service appointments, and receive help in the event of an accident, Mercedes me connect aims to make life easier.  The Mercedes me connect app has you and your vehicle covered whether you are starting your engine, getting customer support, or simply checking the fuel in your vehicle.

The Mercedes me connect Remote Engine Start feature allows you to prepare for your trip from anywhere at any time.  From cooling down to heating up the cabin, this feature ensures that you are completely comfortable and ready to drive your Mercedes-Benz. 
Providing a quick snapshot of vehicle data, Mercedes me connect gives you up-to-the-minute data of your mileage, fuel level, tire pressure, fluids, and more.  To deliver the maximum level of security and piece of mind for Mercedes-Benz vehicle owners, you can view the location of your vehicle from anywhere whether you are attempting to locate your car in a crowded parking lot or from across the globe.  Additionally, you are able to lock and unlock the doors at the tap of a button ensuring the security of the vehicle.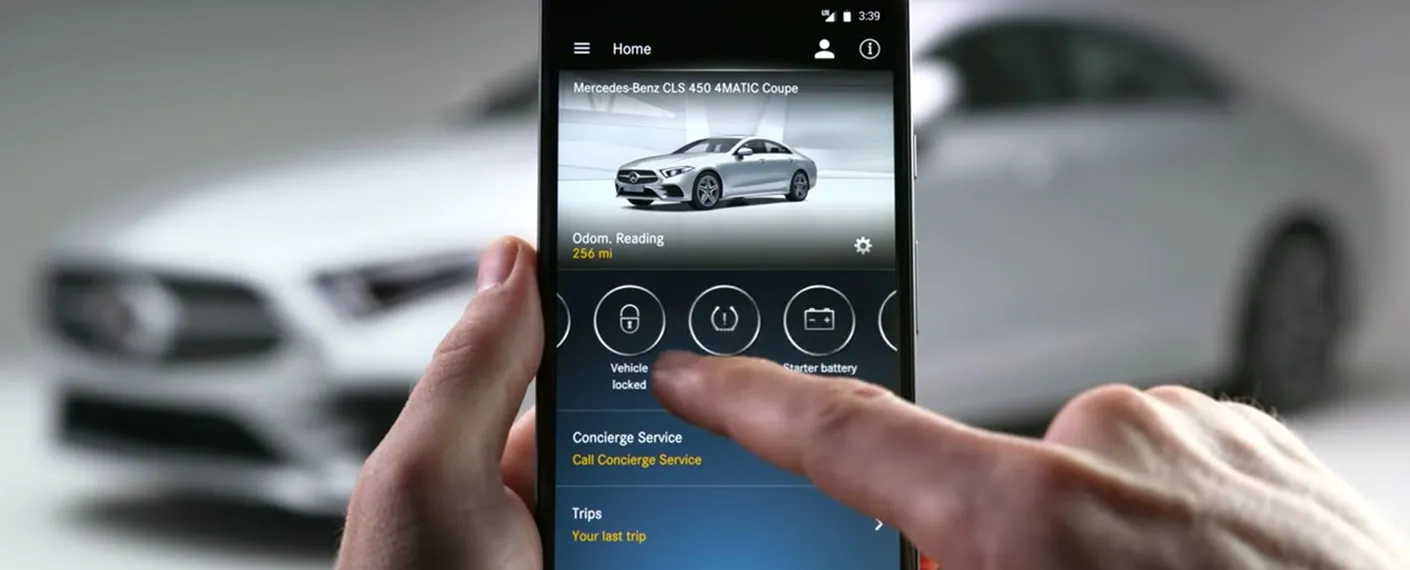 Mercedes-Benz is dedicated to protecting your vehicle, and Mercedes me connect takes your level of protection to the next level.  Immediately upon the detection of any forceful exterior impact as well any interior movement detected while your vehicle is parked and locked, Mercedes me connect notifies you.   
The Mercedes me connect application is available on Android, iOS, and Apple watch devices giving you total control of your Mercedes-Benz vehicle.  Activation of the Mercedes me connect services can only be done by your dealer.  Visit Mercedes-Benz of Smithtown today to activate your services and take complete advantage of the remote access features that Mercedes me connect provides.  You can call Mercedes-Benz of Smithtown at 877-862-7343 to schedule an appointment or simply stop by 630 Middle Country Road in St. James.