Earth Day Can Be Everyday!
Earth day has passed us on April 22, but that does not mean we have to stop celebrating the Earth we live on! By changing a few simple habits, you can help save our planet. According to CarCare News Service, the Automotive Service Excellence (ASE) recommends regular vehicle maintenance and better driving habits as two easy-to-implement strategies. Two examples would be to:
Keep the engine running at peak performance. A misfiring spark plug can reduce fuel efficiency as much as 30 percent. Replace filters and fluids as recommended in the owner's manual.
Don't ignore that 'Service Engine' light. Today's vehicles have much cleaner tailpipe emissions that they did 30 years ago, but a poorly running engine or faulty exhaust system will cause your vehicle to pollute much more than it would otherwise.
Click here to learn more from CarCare News Service for more ways you can improve your automotive habits.
At Mercedes-Benz of Smithtown, we currently have multiple in stock 2019 Mercedes-Benz 350e AWD 4MATIC® which is the hybrid of the GLC SUV.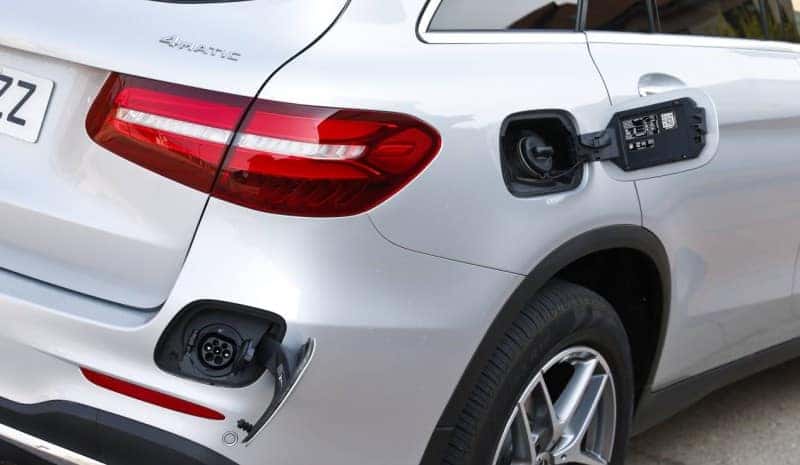 The GLC 350e is the only plug-in hybrid that's also a GLC. It can rush to 60 mph in 6.2 seconds or return up to 56 MPGe. It's also smooth and quiet. And from safety to style to space, it's hard to top it for innovative luxury, too. The EQ Power plug-in hybrid GLC teams an 85kW electric motor with an inline-4 turbo gas engine for an exceptional 315 hp (combined). An E-BOOST feature lets the electric motor raise total torque up to 413 lb-ft, for quick acceleration along with remarkable efficiency. It can rush from 0 to 60 in just 6.2 seconds, or return up to 56 MPGe on the highway with a fully charged battery. The advanced lithium-ion battery can be charged by the gas engine while driving, at public charging stations, or at home.
At Mercedes-Benz of Smithtown, we strive to provide the best for our client's whether you come to visit us to pick out your new car or to get your car serviced. Call or visit us today for any other questions you may have!
630 Middle Country Rd. Smithtown NY, 11780
(631) 265-2204