Congratulations On Your Graduation!

At Mercedes-Benz of Smithtown, we would like to congratulate you on graduating college! Did you know that by graduating college, you can score an amazing deal on a brand new or certified pre-owned Mercedes-Benz?! Now is the perfect time to get the Mercedes-Benz you have always dreamed of!
When those graduation gowns and hats come off, you and your classmates are going to be competing for jobs and careers out in the real world. And like it or not, a quality car is a major asset when it comes to securing your spot and climbing the corporate ladder, especially here in Long Island. Lucky for you, the Mercedes-Benz Rising Star program was designed to offer recent college graduates the Mercedes-Benz experience as they start off in their professional careers. With minimal requirements, these select group of customers can enjoy their early success and start the journey as Mercedes-Benz customers for life.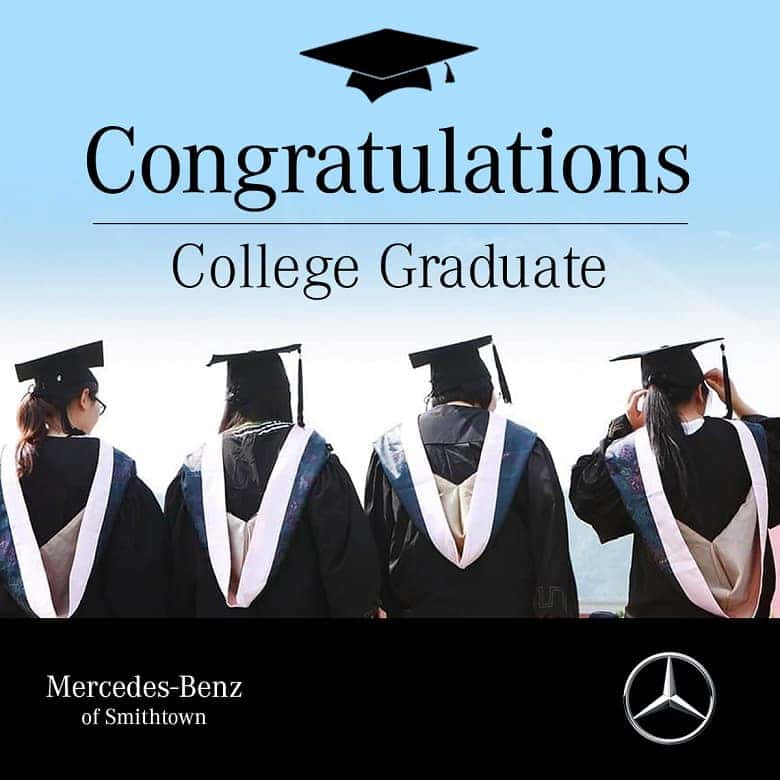 Click here to view our new inventory.
Click here to view our certified pre-owned inventory.
At Mercedes-Benz of Smithtown, we pride ourselves in our work to continue on the legacy that Mercedes-Benz has created over the years. Call or visit us today so that we can help you join our family!
630 Middle Country Rd. Smithtown NY, 11780
(631) 265-2204