Car and Driver – Mercedes-Benz EQS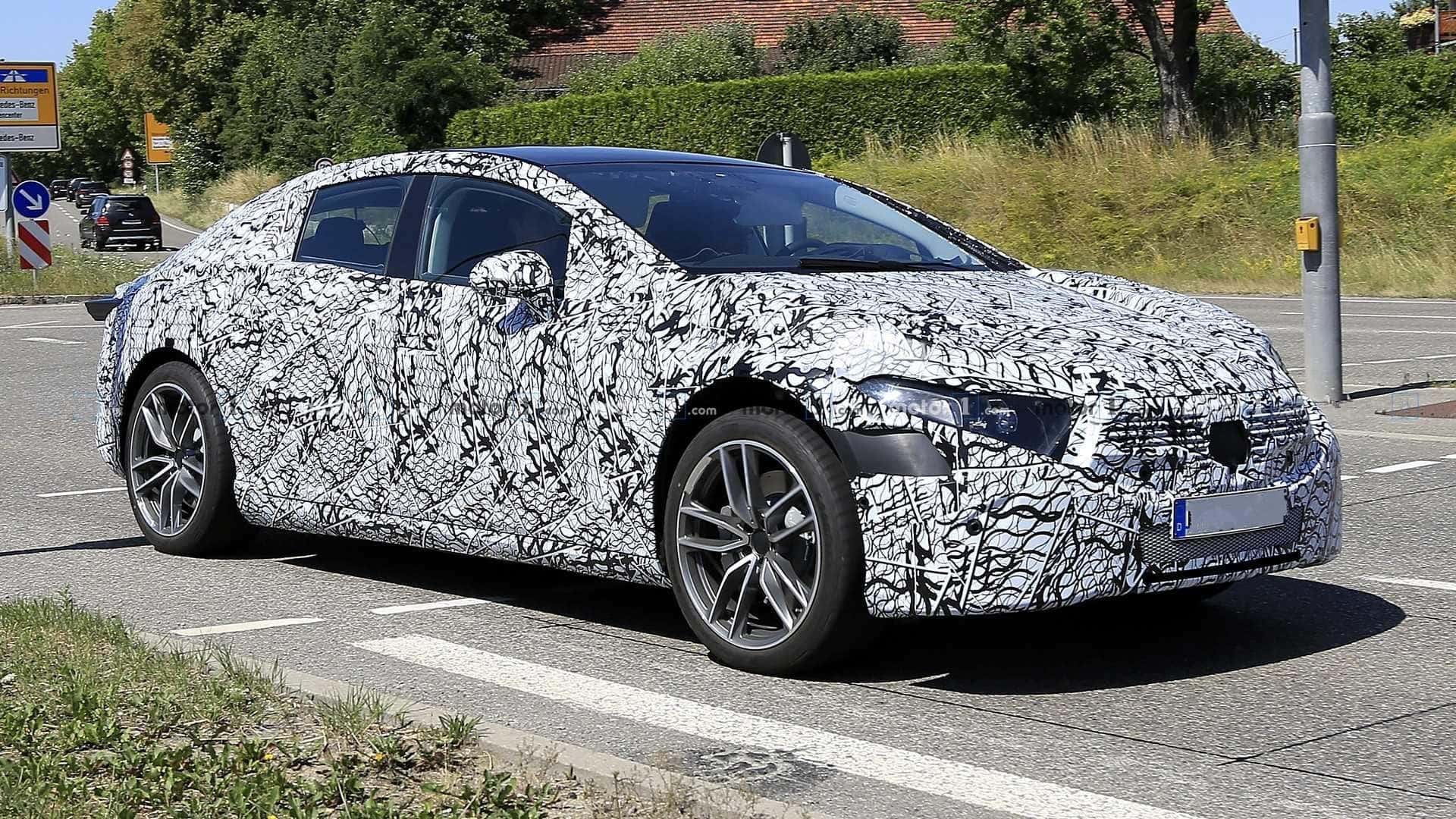 The Mercedes-Benz EQS has been spied for the very first time! At Mercedes-Benz of Smithtown, we are very excited to hear that a new member will be joining out Mercedes-Benz lineup. It is said that the EQS will be an electric flagship counterpart to the next-generation S-Class but will ride on a newly developed platform. The new EQS looks longer than the S-Class, and it has more of an egg-like shape with a hatchback rear end.
According to Car and Driver, the EQS will be the first car to use the new MEA platform, which has been specifically designed for EVs. We don't know much else about the platform or what exactly will power the EQS, but it should have a range of around 300 miles and at least one motor at each axle to provide all-wheel drive. The EQS's wheelbase looks extremely long, and along with the sweeping tall greenhouse, it should provide the car with a more expansive and open interior than the S-Class. There's still a ton we don't know about the EQS such as pricing and on-sale date, but we think the car should be revealed next year as a 2021 model, a few months after the S-Class.
To stay up to date with all the latest Mercedes-Benz news, be sure to check out Mercedes-Benz USA and also our Mercedes-Benz of Smithtown Facebook page. To learn more information about the new-generation Mercedes-Benz EQS, click here!
At Mercedes-Benz of Smithtown, we pride ourselves in our work to continue on the legacy that Mercedes-Benz has created over the years. Call or visit us today so that we can help you join our family! 
630 Middle Country Rd. Smithtown NY, 11780
(631) 265-2204