Behind the Mercedes-Benz Logo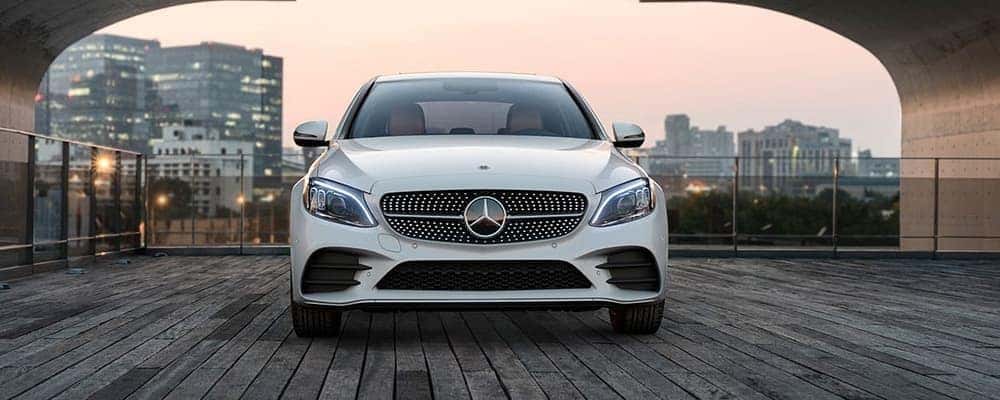 There's more to Mercedes-Benz than a high performing motor and luxurious quality. The backstory of the Mercedes-Benz logo we know today starts in 1909 and the history of the Mercedes-Benz name takes us back to an 11 year old girl in 1901. Delve into the history of this luxury brand to better understand its roots and find out how the logo we've come to know came to be.
What Does the Logo Stand For?
The three-pointed star that is the Mercedes-Benz logo represents the aspirations of Gottlieb Daimler, the founder of Mercedes-Benz vehicles, who wanted universal motorization of land, sea, and air. The three-point star is also said to be inspired by the identity of the mighty king of the jungle. If you look at a lion's nose, you'll distinctly notice the three-point design of the Mercedes-Benz logo, symbolizing that Mercedes-Benz are king of the automotive industry.
Where Did it All Begin?
Gottlieb Daimler began his motor company, Daimler Motoren Gesellschaft, in 1883. Years later, in 1890, when Daimler passed away, his chief engineer, Wilhelm Maybach, brought a new partner, Emil Jellinek, to the company. Jellinek was a racing enthusiast and focused on perfecting the performance of their models. In 1901, Emil Jellinek insisted that the vehicles he wanted to buy from Daimler Motoren Gesellschaft to be named after his daughter, Mercedes.
A year later, the newly registered trademark then read "Mercedes" and was used on most of the cars produced after. The three-point star logo was created in 1909. By 1926, Benz and Cie merged with Daimler Motoren Gesellschaft and changed their name to Daimler-Benz AG. The models from there on out sported the  Mercedes-Benz name we know today with a logo that encircled the three-point star with the name. The logo we're familiar with now came to in to play in 2008.
Learn More at Mercedes-Benz of Smithtown
Whether you're looking to buy or lease a new Mercedes-Benz or you want to compare our models to find the perfect one, you can find a luxury model that has everything you want and more. And if you're ready to learn more about local events, find the best restaurants in town, or even ask about mbraceⓇ technology, then be sure to contact us at Mercedes-Benz of Smithtown. When you're ready to get into a Mercedes-Benz of your own, schedule a test drive and see what the model you choose can do on Setauket roads.