Automobile – Mercedes-AMG® G 63 is Nuts in the Best Way
We all know that the Mercedes-Benz G-Class 550 is a very fierce vehicle but once you add an AMG® hand-built from start to finish engine, well now you have an undeniable piece of powerful artwork.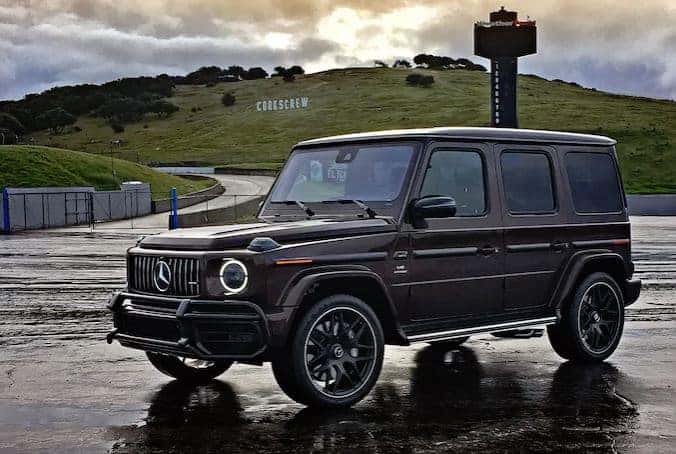 Automobile Magazine states that "the G 550's blown 4.0-liter V-8 is a studly piece. But for the AMG® G 63, "just" 416 hp simply won't do. Instead, each G 63 engine is hand-built from start to finish by a single AMG® tech and then signed. As impressive as that brawn looks on paper, on the road, it'll leave you babbling in disbelief. The G 63 weighs near three tons, but you'd never know it. The first time I mashed down on the throttle in Sport+ mode, I thought I'd driven off a cliff. The G 63 just flung itself at the horizon, the permanent all-wheel drive slamming every lb-ft to the asphalt, the quad side pipes blaring like an angry grizzly stuck in a dumpster, the acceleration so fierce it could straighten teeth sans braces".
"It's not just the mind-blowing straight-line speed. The G 63 stands 6.5 feet tall and boasts 9.5 inches of ground clearance, but it's got enough cornering power to transform any cargo in back into Silly Putty. My test car wore optional 22-inch rims with low-profile Goodyear Eagles that clung to the earth like four geckos. Sure, it rolls a little, but less than you'd expect, and its handling poise is physics-defying—like watching an elephant win gold in the slalom. But I know how AMG®'s engineers do it: magic".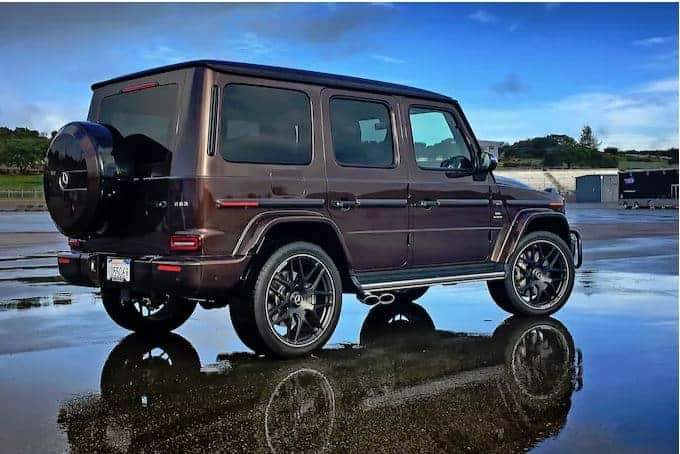 "When you're done roughhousing, Comfort mode softens the ride like an apology, the engine burbles, your troubles and concerns melt away. I put more than 700 miles on the G 63, blissfully ensconced by the noise-canceling glass, my nose savoring the Mercedes-Benz Air Balance air purification system, my backside basking in a ventilated Nappa leather seat with massage. When I got home, I didn't want to park the G 63. I wanted to hang it on my wall".
Fun Facts: Did you know that the G in G-Class stands for Geländewagen which translates to "cross-country vehicle", it was originally was born as a military machine, and it has gone largely unchanged since 1979.
At Mercedes-Benz of Smithtown, we would be happy to assist you in making a G 63 your very own. You will be able to style it to be completely customized to you and your likings. Give us a call today to learn more at (631) 265-2204. Whether you are visiting Sunken Meadow State Park, Hamlet Wind Watch Golf Club, or Bethpage Ballpark, be sure to visit Mercedes-Benz of Smithtown at 630 Middle Country Rd. Smithtown, NY 11780.