Apple CarPlay
Apple seems to be an up and coming company when it comes to the automotive industry. Launched in 2014 after a lengthy development process, was Apple CarPlay. What is Apple CarPlay though and how does it work? In short, it gives iPhone owners a quick and convenient way to access the data stored on their mobile devices. CarPlay makes driving a whole lot safer by reducing distractions, according to Apple and AAA, and it's much more user-friendly than many infotainment systems. This is because motorists can access a wide variety of features without touching their mobile device, or taking their eyes off the road. If you're ready for ios directly on your dashboard, here's everything you'll need to know.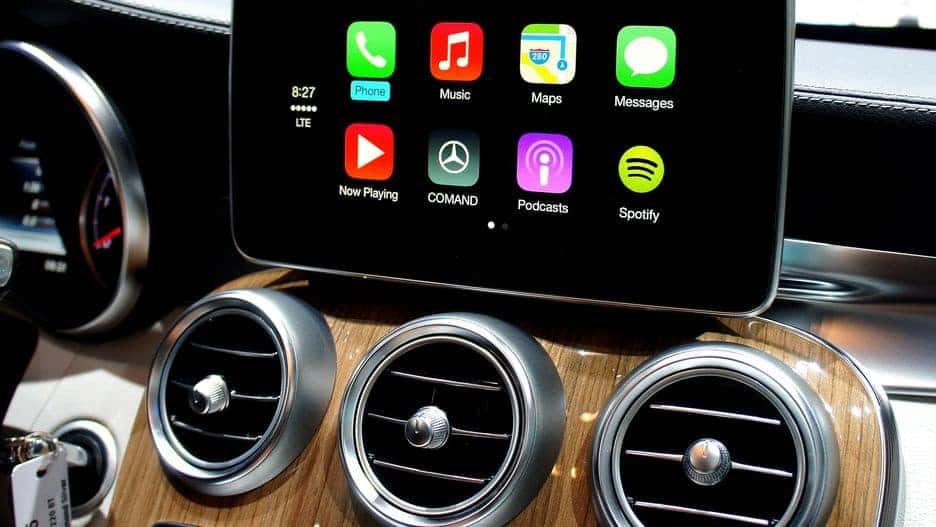 What can CarPlay do?
Apple CarPlay performs many of the same functions as an iPhone. Motorists can use the software to get immediate directions, make calls, send and receive text messages, and listen to music or podcasts. The features are displayed on a readily useable interface with large icons that are instantly recognizable to iPhone users.
Most of CarPlay's features can be accessed by using Siri, Apple's digital assistant. For example, the driver can say "Call Michael" or "Get directions to Bahama Breeze restaurant" and Siri will obey. A driver who is equipped with voice recognition can navigate the software using the touchscreen embedded in the dashboard, or the various knobs and buttons found on the steering wheel and center console. The iPhone's screen is locked when CarPlay is active.
A small section of third-party apps that are compatible with CarPlay is iHeartRadio, Spotify, Audio Books, Audible, Google Maps, and Waze.
However, the vehicle settings are not a part of CarPlay, so the driver would need to exit the application in order to adjust things such as, the climate control,  radio stations, or switching to a different driving mode.
Every iPhone since the 5 is compatible with CarPlay, although the device must have ios 7.1 or newer for the app to work. Some cars support wireless CarPlay, too. In vehicles that do not support wireless CarPlay, the iPhone needs to be directly hooked up to the car using a certified Lightning-to-USB cable. This means that you should plan an upgrade if you're still sporting a 30-pin-to-USB iPhone.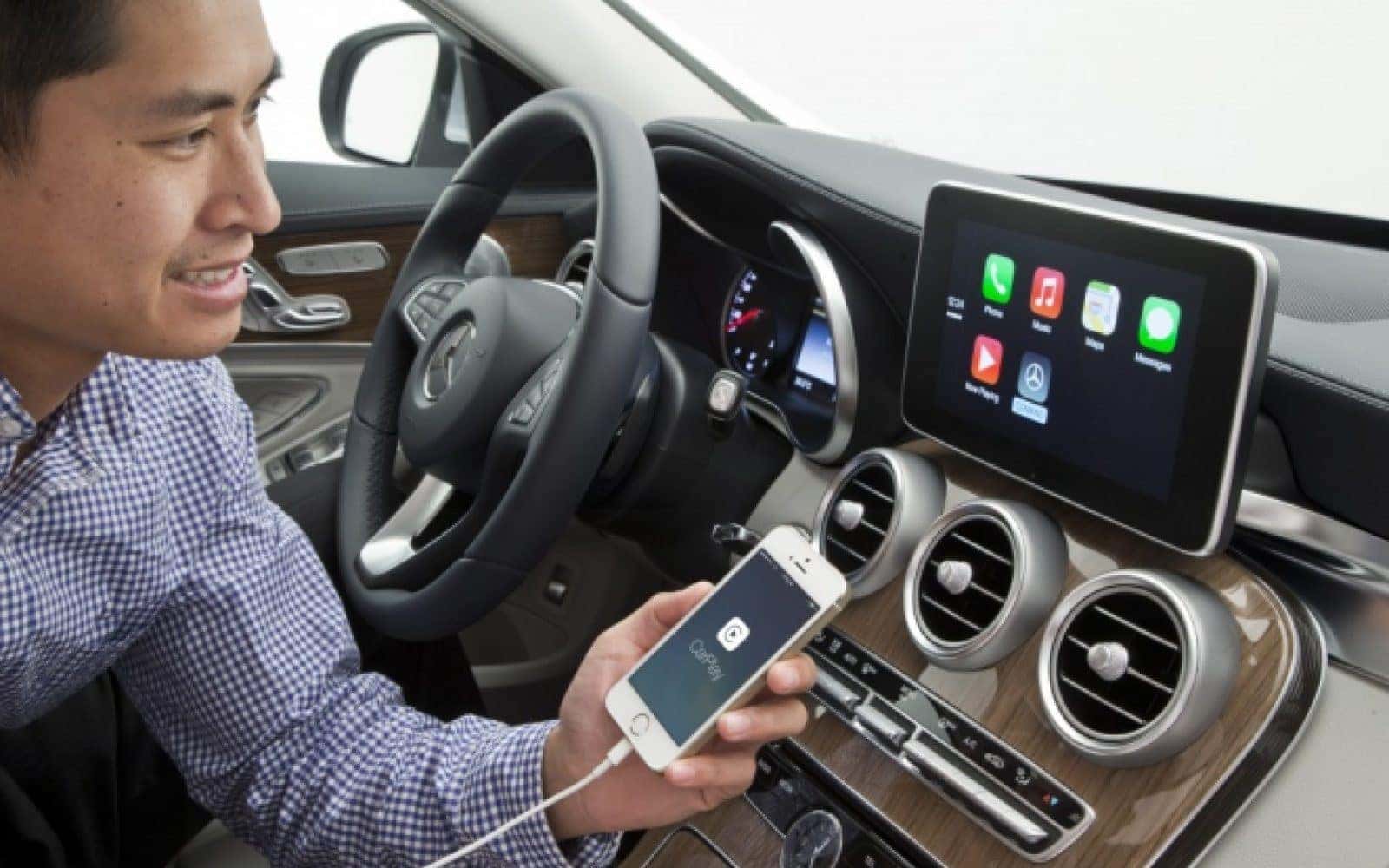 Once you decide on purchasing a Mercedes-Benz that is equipped with Apple CarPlay, setting it up is quite simple. There are seven simple steps to connecting your iPhone to Apple CarPlay.
Check your Competition vehicle's CarPlay compatibility
Open your iPhone's settings
Tap General
Tap CarPlay
Select turn on Bluetooth® or USB only
Enable your Competition vehicle
Select your Competition vehicle from available vehicles
Mercedes-Benz of Smithtown, serving all of your automotive needs.