Annual Mercedes-Benz of Smithtown Golf Championship
Mercedes-Benz of Smithtown is always proud to host our Annual Mercedes-Benz of Smithtown Golf Championship! This year, the event was held on Wednesday, June 12, 2019, at the Nissequogue Golf Club. Thank you to all who participated and to all who were onlookers, as well as another huge thank you for the wonderful turnout!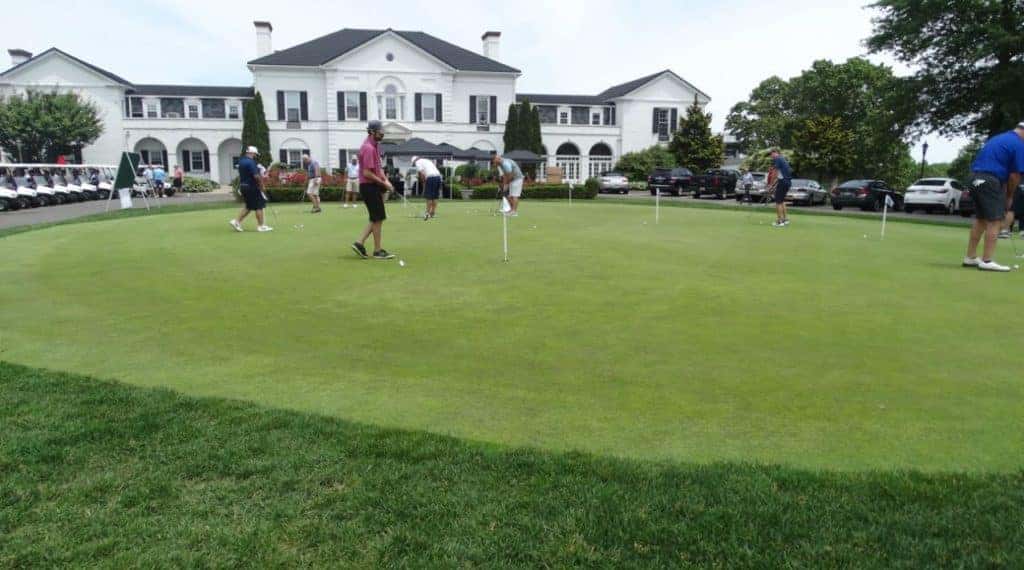 The Nissequogue Club, located at 21 Golf Club Rd, St James, New York 11780, was founded by a small group of investors in 1966, on over 120 acres of land, previously owned by William J. Ryan. Mr. The present clubhouse was originally constructed in 1929 as the main house of the Ryan estate.
The Club is run by elected officers and governors. Their staff consists of eighty employees, led by professionals in many fields, including a General Manager, Clubhouse Manager, Golf Course Superintendent, Golf Professional, Tennis Professional, and Controller, who are responsible for maintaining their high standards and strengthening the reputation of the Nissequogue Golf Club as one of the top-notch golf clubs on Long Island.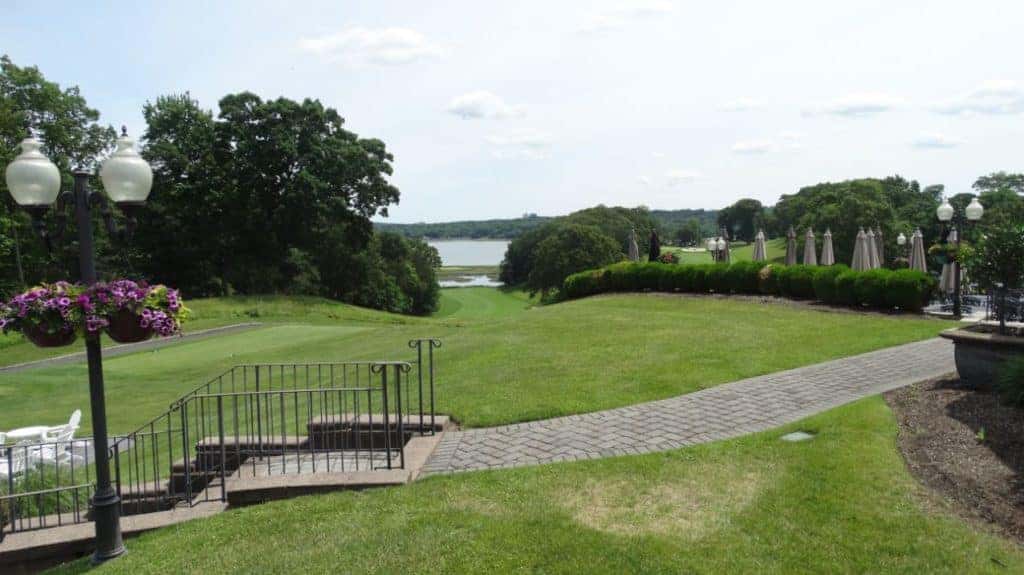 The prize car for the 12th hole at the Hole-in-One event was the 2019 Mercedes-Benz A 220. Which, unfortunately, nobody ended up taking home.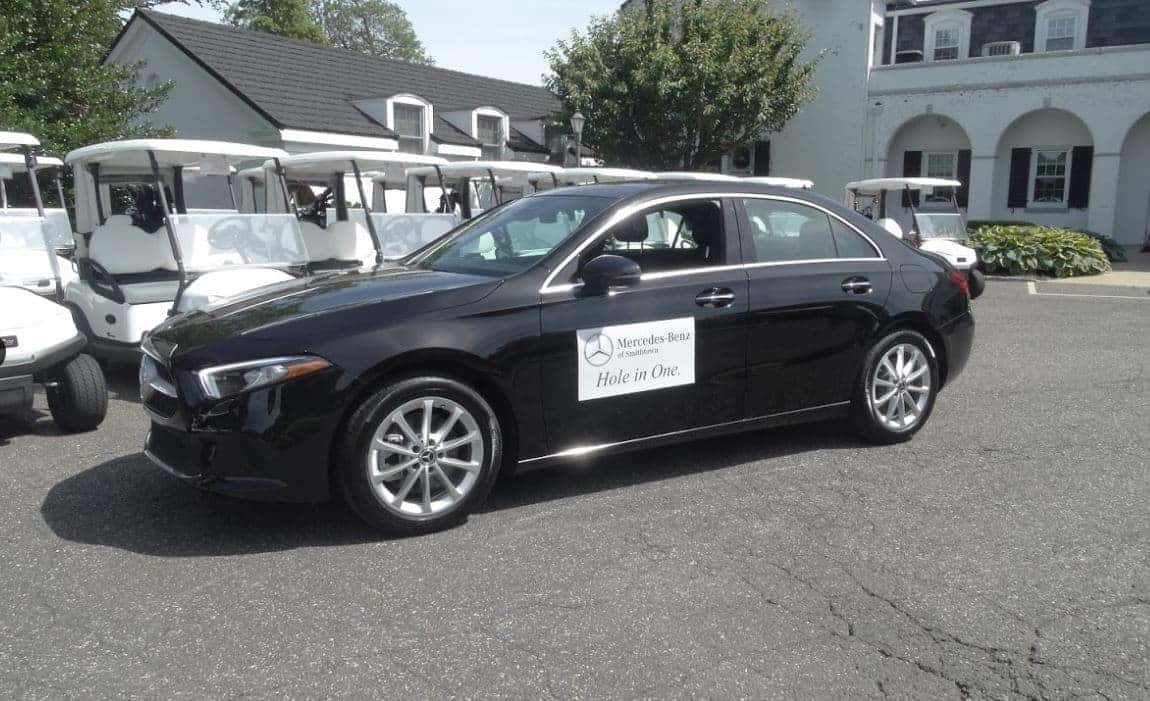 Every participant was given a Mercedes-Benz and Puma backpack for registering and anyone that signed up for a test drive was also given a free putter.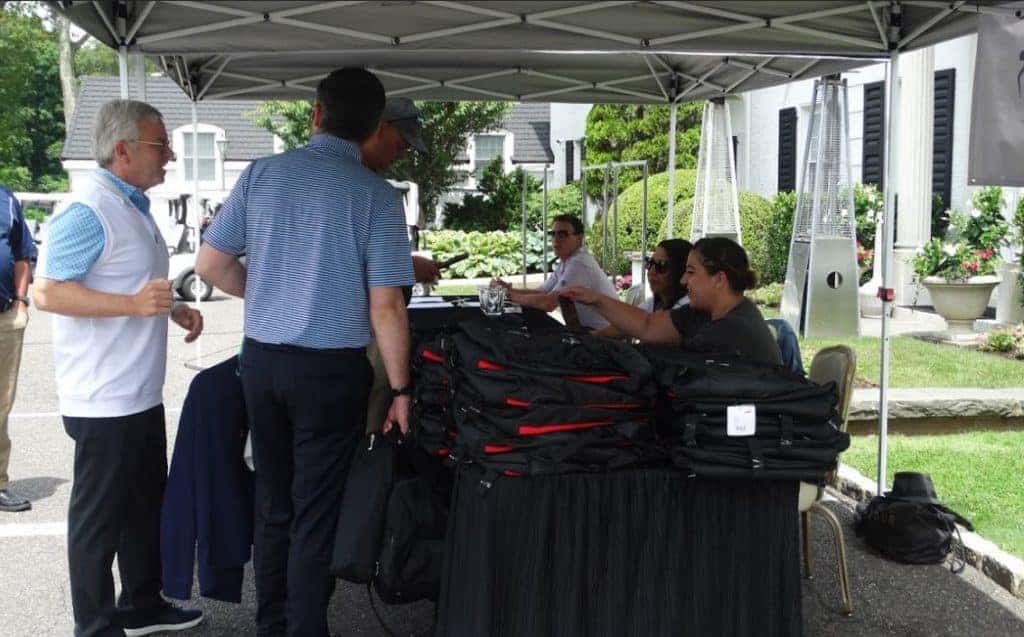 After spending the day at our Annual Mercedes-Benz of Smithtown Golf Championship, stop into our Mercedes-Benz of Smithtown showroom to see a specific model in person, such as the 2019 Mercedes-Benz CLS Coupe or the 2019 Mercedes-Benz S Class. Whether you are looking for a new vehicle or something pre-owned, our master team can help assist you in finding the perfect vehicle to match your personal driving habits. Contact us at 631-265-2204 to speak with a Sales Consultant or to schedule a test drive today!