Annual McNamara Charity Golf Outing
 Mercedes- Benz of Smithtown is proud to announce their partnership with the McNamara Charity Golf Group. This fundraiser has been helping benefit veteran charities, veterans and their families for over 12 years. Many have experienced major financial setbacks with Covid in the last two years. 
This cause hits close to home for the strong veteran himself.
Christopher T. McNamara has served in the U.S. Air Force. His family is deeply rooted through generations in the military service. Learning from his own experience as well as his family, McNamara knows how fortunate it is to make it home after being in service. Though this is something to be happy about, many come home with physical life changing injuries as well as invisible traumas that stay with them everyday that can't be fixed with a cast like a broken arm.
Internal Traumas that are life changing.
Through this, it is common for many of these men and women to suffer from Post-Traumatic Stress Disorder (PTSD) and Traumatic Brian Injury (TBI). No one will ever know what these brave veterans have seen or experienced during their time in service. After their return many find it hard to come back to normal life or the life they once knew, without having memories or flashbacks of these traumatic times.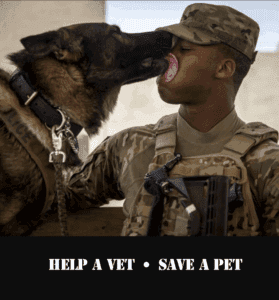 This is the perfect opportunity to show your support for those that sacrificed so much for our freedom. 
Veterans have been provided with service dogs rescued from kill shelters. This is a great way to save two lives. The care for these precious pups is covered for life by mobile vans "Paws of War". Disabled veterans are also provided with Action Trackchairs, which allow them the liberty of enjoying the outdoors and getting a bit of fresh air. Their strength and courage is inspirationally motivating. Throughout the last 10 outings, this organization has raised $600,000 for these indestructible veterans but we don't plan on stopping there. With your help of spreading the word, we can help so many families and veterans to a better future. The next outing will be held on Monday, September 19, 2022. For more information on this incredible cause, you can visit the McNamara Charity Golf Outing Facebook page where you can access the entire brochure. 
Mercedes-Benz of Smithtown is proud to be donating to such a wonderful cause. If you are interested in any sponsorships through Mercedes-Benz of Smithtown, please feel free to contact us! Or come visit us at 630 Middle Country Road, St James, NY, United States.