The 179 Tax Deduction
When you run a small or a large business you know that saving money goes a long way to help your bottom line. That's why you need to take advantage of the available tax deductions for commercial vehicles. Luckily, Sprinter models do qualify, as long as your business qualifies.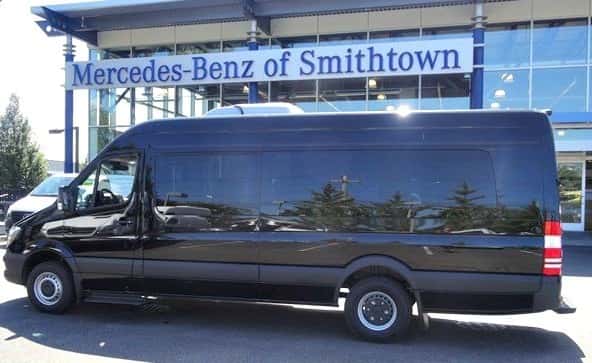 How to Qualify
The federal government allows for a deduction of up to $25,000 on your business taxes for every applicable commercial vehicle. This can add up to thousands of dollars for your bottom line, which can make a huge difference when you're running a small business.
So what do you have to do to qualify for this exceptional tax credit? It's pretty simple. Any business with less than $200,000 in total equipment expenses for the tax year qualifies, and any vehicle that meets the following qualifications meets the requirements:
Non-SUV cargo vehicle with six feet of interior length that is not accessible from the passenger area or a six-foot cargo bed.
Vehicles that can seat nine or more passengers behind the driver, such as airport shuttles.
Any cargo van where the passenger compartment is sealed off from the cargo compartment.
That means that essentially all varieties of Sprinter models can qualify for these tax credits. We recommend you contact your accountant and your tax preparer in order to make sure you can take advantage of the 179 Tax Deduction if you have already purchased a Sprinter vehicle, or if you plan to purchase a Sprinter commercial vehicle in the coming year.