Sportsmobile Mercedes-Benz Sprinter Conversion
Opportunities are endless in a Mercedes-Benz Sprinter Van. Whether you're a business that is constantly on the road going from one destination to the next, or you're a camping junkie that loves to road trip across the globe, take on your next adventure in the Mercedes-Benz Sprinter Van.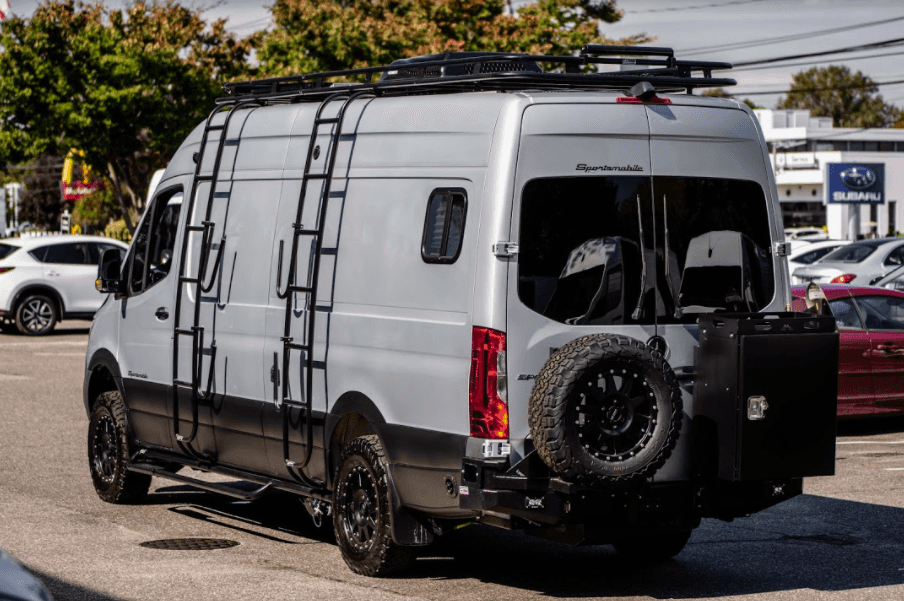 Efficient, powerful, and flexible. Customize your Sprinter to suit your personal or business lifestyles. Sportsmobile converted this Mercedes-Benz Sprinter 4×4 into the ultimate campervan with a special fit.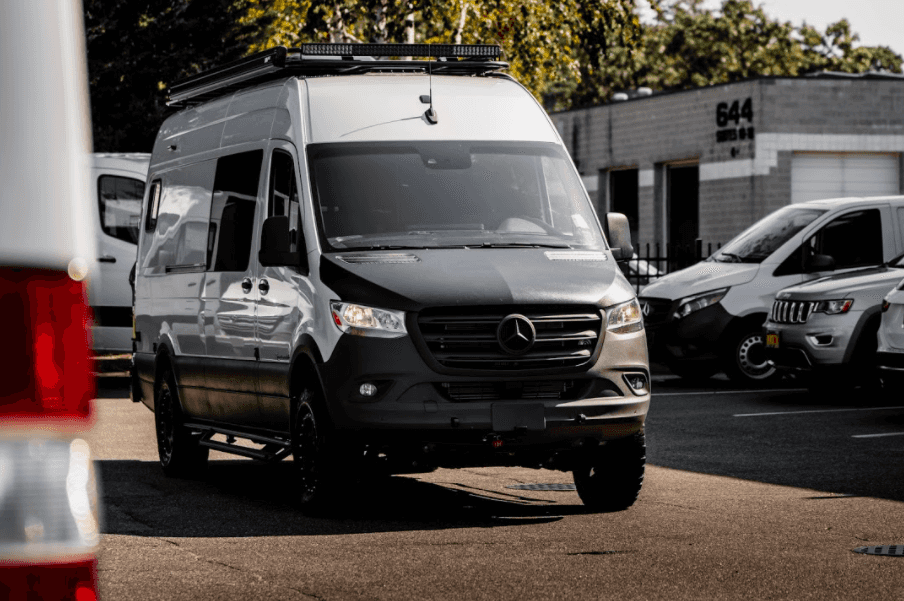 For over half a century, Sportsmobile has been converting vans for all kinds of uses. They mainly specialize in converting vans for travel, camping, and adventurers by creating travel vans, also known as camper vans, Class 'B' motorhomes, recreational vehicles (RVs), and van conversions.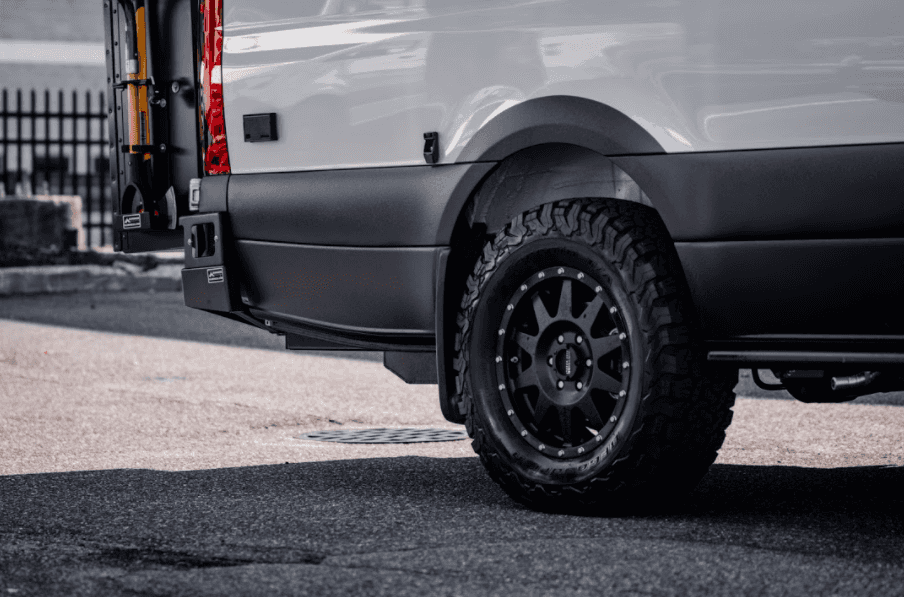 One of Sportsmobile's most popular product lines is the Mercedes-Benz Sprinter 4×4 which offers a great platform for adventures and traveling.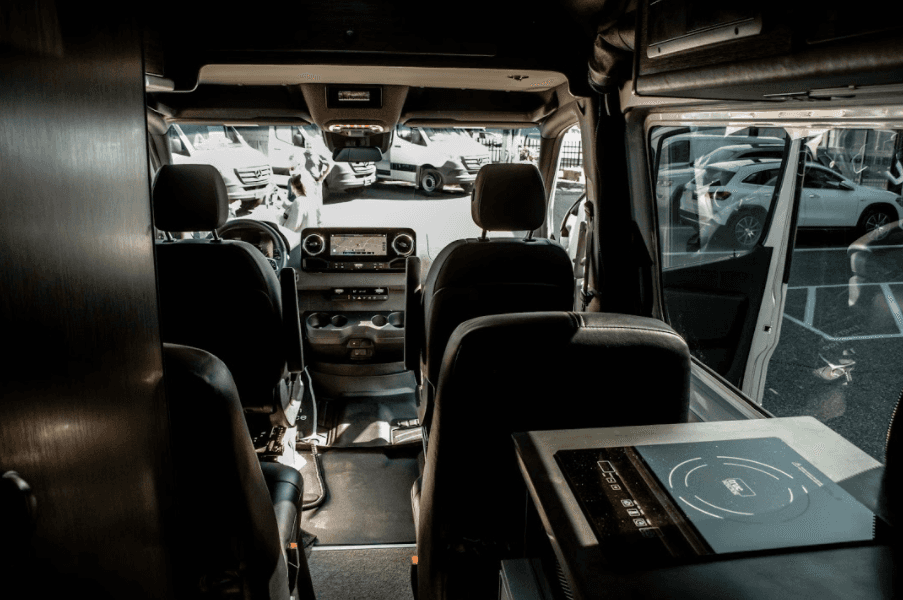 The 4×4 option is available with a 4×4 high/low configuration in both the 144" and 170" wheelbase models. The 4×4 option offers a 35/65 front-to-rear power ratio while the low-range adds a 40% gear reduction, with a corresponding increase of torque to the wheels.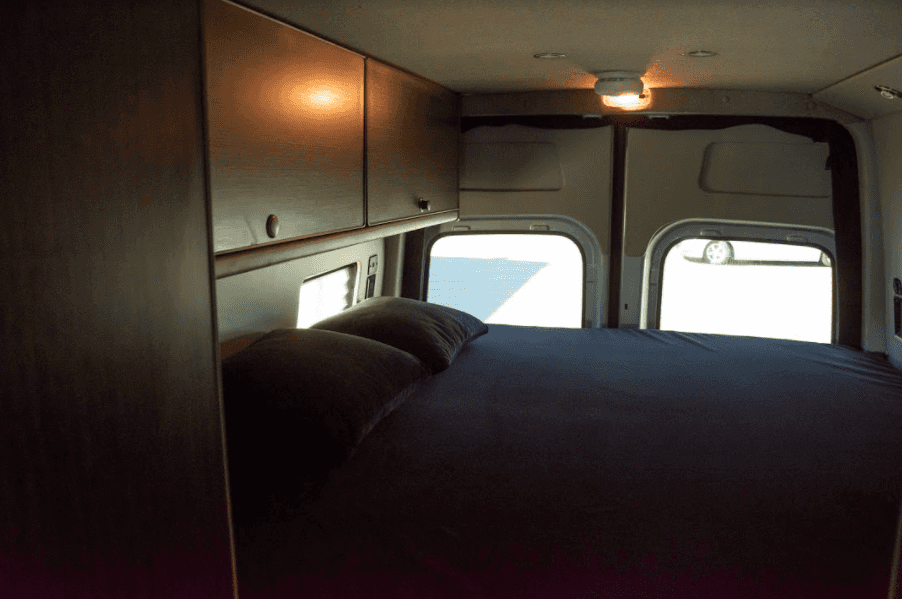 The Sprinter 4×4 comes equipped with the highest performance power-train option currently offered in the U.S. Sprinter: the 3.0-liter BlueTec V-6, which produces 188 hp and 325 lb-ft of torque, mated to a five-speed automatic transmission. The van is raised 4.3 inches in the front and 3.1 inches in the back giving it 20% greater slope climbing ability.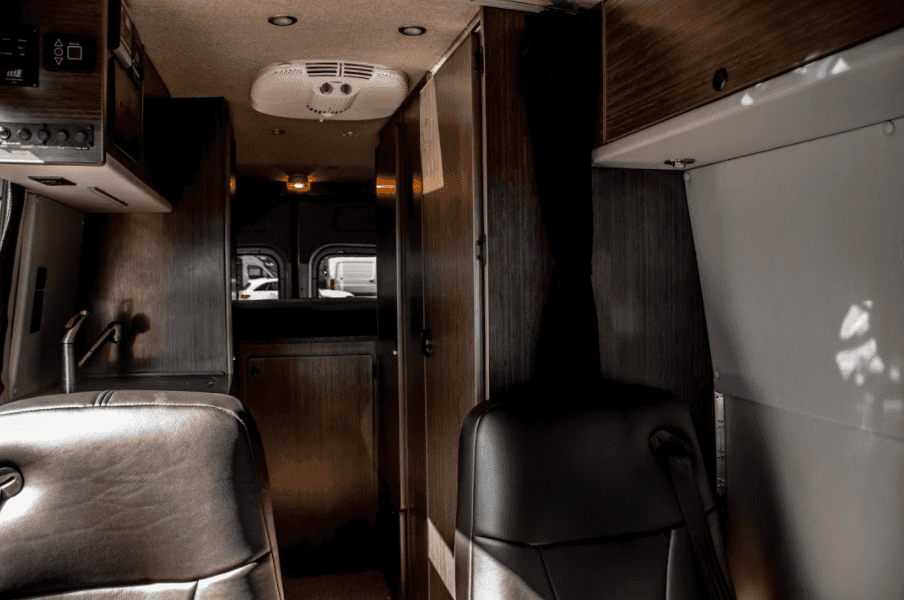 The spacious interiors of the Mercedes-Benz Sprinter Vans allow for a variety of choices and options when it comes to designing the interior of your van. These flexible vans can be converted and styled to fit your needs and desires.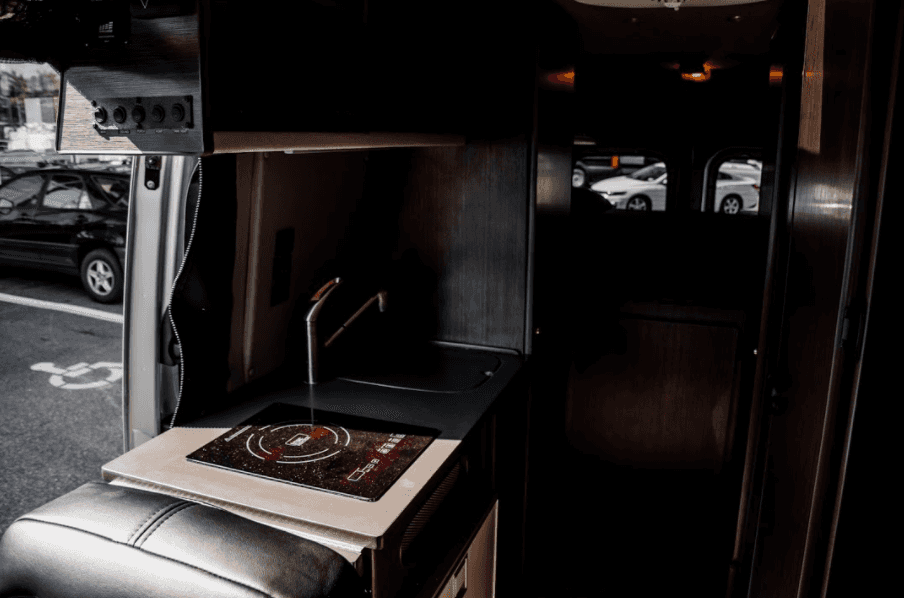 Automobile Magazine shares with us stunning Sprinter Van conversions in their article Dreaming BIG: Mercedes-Benz Sprinter Van Conversions Perfect for Your Wanderlust. Visit Sportsmobile on Youtube to watch Sportsmobile Sprinter 4×4 and visit Mercedes-Benz to see the Sprinter Safety Features.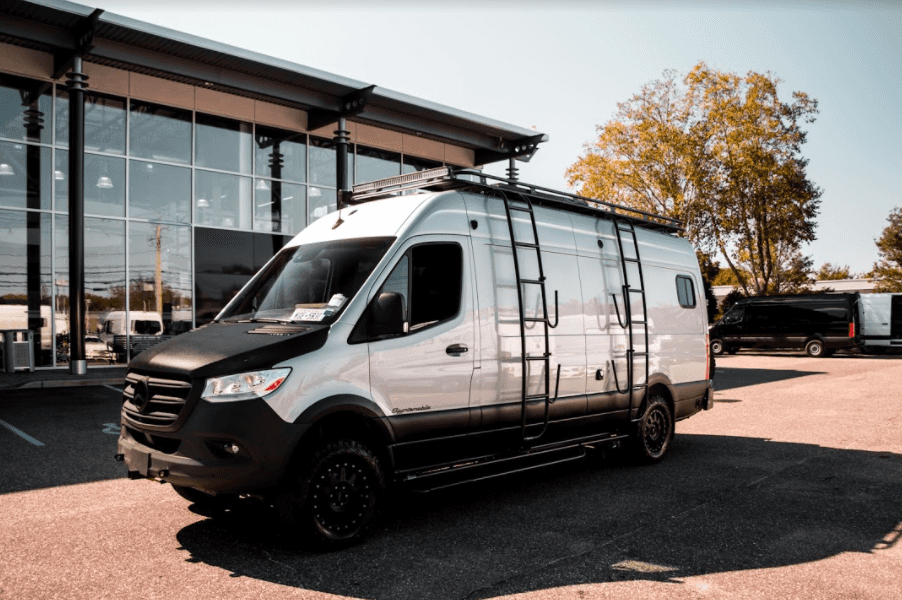 Stop by Mercedes-Benz of Smithtown and explore our large inventory of new and pre-owned vans! Take a look at all the benefits Sprinters with gas-powered engines can do for you. Contact us with any questions or concerns you may have or visit our website to learn more about Upfitting your Sprinter. Make tax savings part of your plan with Section 179 Tax Savings and be sure to also check out our Mercedes-Benz Vans Lease Specials. We look forward to seeing you at our Mercedes-Benz dealership located at 630 Middle Country Road, Saint James, NY!