Mercedes-Benz New Model Launch Event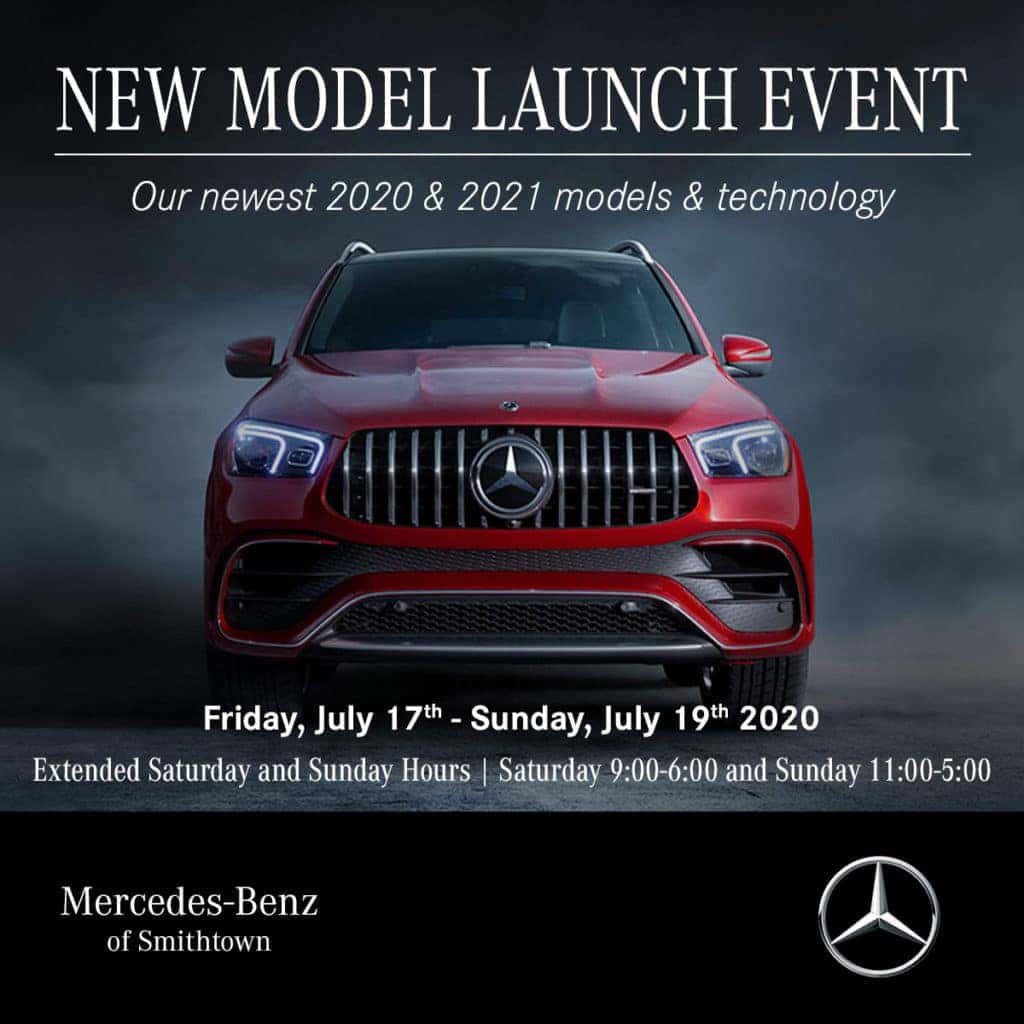 Mercedes will start 2020 by launching the next-generation GLE coupe. Also due in spring is the facelifted E-class, which gets the latest edition of MBUX together with numerous styling changes and a broader hybrid portfolio. Additional debuts include the AMG® GT four-door plug-in variant with an electric range of 60 miles, the tarted-up Maybach edition of the full-size GLS, and the second-generation GLA-class compact crossover, which takes on more of a traditional SUV form factor and is a lot more spacious.  Our Newest 2020 & 2021 models and Technology on display. Join us this weekend July 17-19th for a 2020-2021 Launch Event at Mercedes-Benz of Smithtown.
Learn and tour the new stylish vehicles, take a contactless test-drive and explore the service and parts depts at the state of the art facility. Located on Middle country Rd in Smithtown.