Island Harvest Food Collection

Donating food to Island Harvest is one of the simplest ways you can make a difference in the lives of your neighbors and help us feed the hungry on Long Island. Mercedes-Benz of Smithtown will once again " Fill a Sprinter  Van" with non-perishable items.  You may drop off your donation at a Mercedes-Benz of Smithtown Weekdays from 7:30 a.m – 8:00 p.m.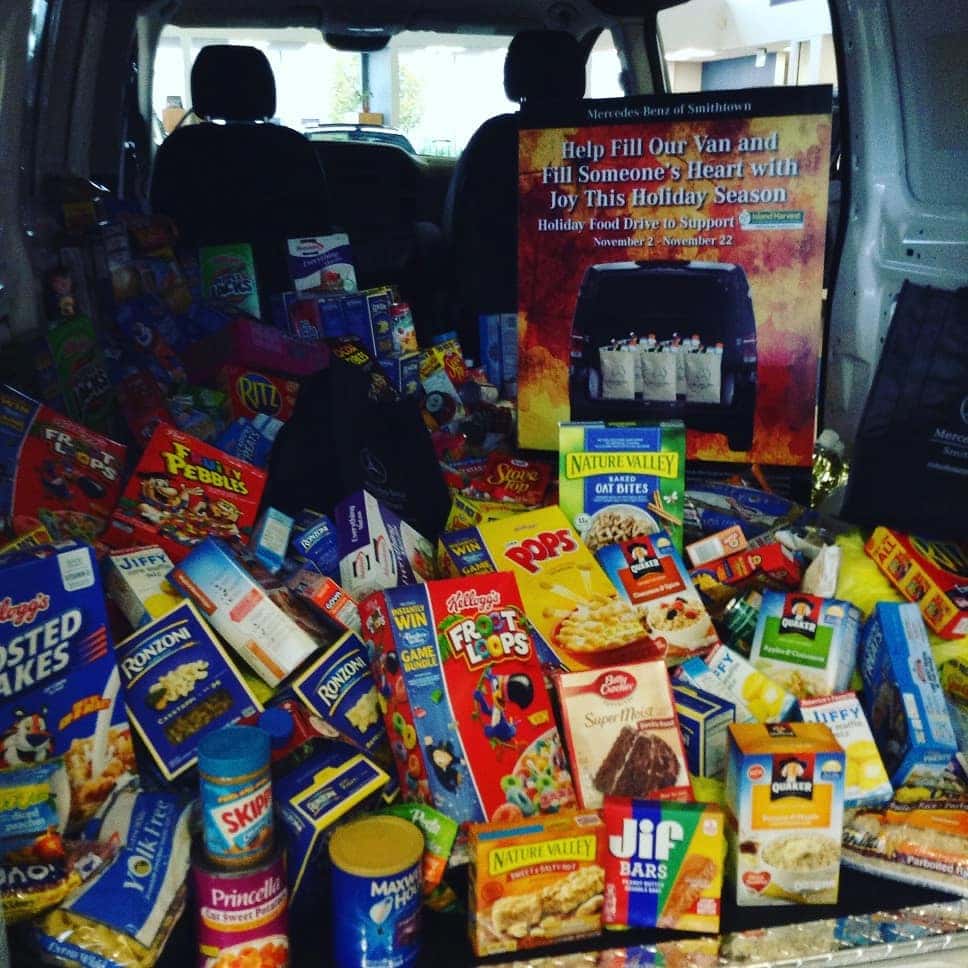 Island Harvest Food Bank is a leading hunger-relief organization that provides food and other resources to people in need. Always treating those it helps with dignity and respect, its goal is to end hunger and reduce food waste on Long Island through efficient food collection and distribution.