2018 Mercedes-Benz C-Class Reviews

Drivers in the St. James area looking for a new sedan with prestige, style, and power should consider the 2018 Mercedes-Benz C-Class. With a starting price of $40,250 MSRP, the C-Class is a beautifully designed and executed entry-level luxury sedan. Explore the expert reviews on the C-Class to get a second, third, fourth, and fifth opinion, and see if it is right for you in Setauket.
Kelley Blue Book
Kelley Blue Book gives this model a 9.4 out of 10, stating that "the Mercedes-Benz C-Class remains the entry-level luxury car to which others aspire," due to its "craftsmanship, elegant styling, [and] technology."
Edmunds.com
Edmunds.com describes the 2018 Mercedes-Benz C-Class interior as "impeccably crafted," with "many available cutting-edge features," as well as "exterior styling that turns heads everywhere," and "multiple high-horsepower powertrains available," so you can have more fun on Smithtown roads.
Consumer Reports
Consumer Reports praises the 2018 C-Class as "enjoyable to drive" with "quick reflexes," "prompt steering response and a comfortable ride." They also describe the "beautifully finished interior," and the "upscale and snazzy cabin with a high-quality feel."
U.S. News
The U.S. News Critics' Rating for the C-Class is at a 9.3. Its "elegant interior with high-grade materials" make it "one of the finest cabins at its price point." U.S. News also praises C-Class performance, with its "refined, powerful engines."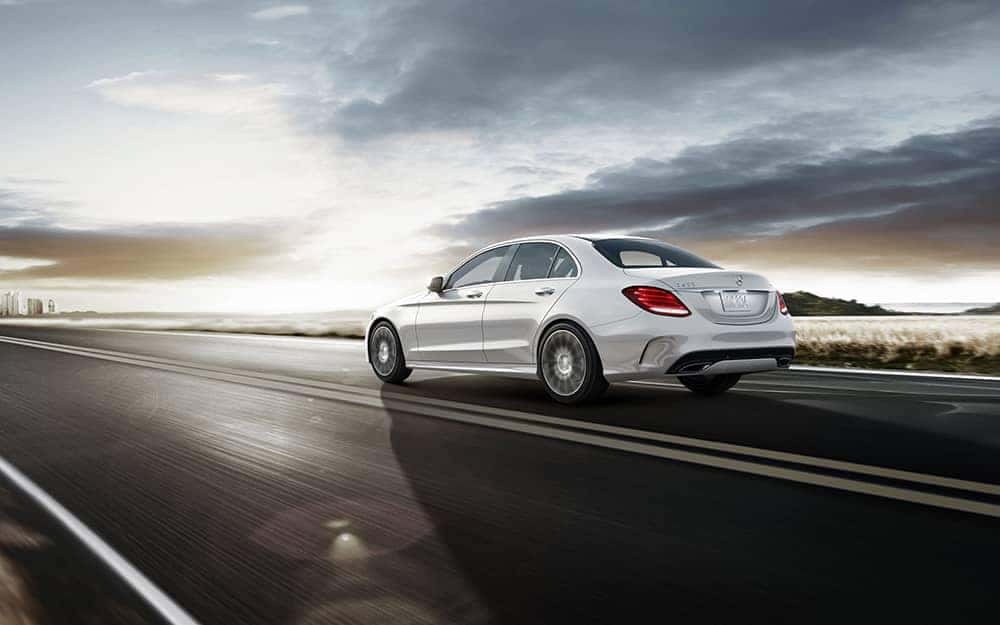 Find Your Model at Mercedes-Benz of Smithtown
If you still aren't sure which Mercedes-Benz model to choose, compare more sedans like the Mercedes-Benz CLA vs. Mercedes-Benz C-Class, and the Mercedes-Benz C-Class vs. Mercedes-Benz E-Class, to find the luxury model that fits your needs in Stony Brook. Then be sure to swing by Mercedes-Benz of Smithtown for a test drive and experience the C-Class for yourself!
Learn More About the C-Class Features
More From Mercedes-Benz of Smithtown
Automobile Magazine shares with us Five Things to Love About the Beastly 2020 Mercedes-AMG® GLC 63 S Coupe. For those who crave power and fun on the road, the GLC 63 S Coupe will satisfy all your cravings. Continue reading to learn more about the top 5 features of the GLC 63 S Coupe that…

The best ways to prevent COVID-19 is to stay home and practice social distancing. However, many of us here on Long Island still need to leave our homes. Whether it be for work or a trip to the supermarket, there are a few things we can do to help prevent the spread of germs and…

Your safety depends a whole lot on the condition of your tires. Your tires give you the ability to grip the road, make safe turns, and stop in a safe amount of time. Now that Spring is finally here, you may be asking yourself "when is the best time to make the switch from Winter…