New Touch-Sensitive Steering Wheel in The 2021 Mercedes-Benz E-Class
The classy and highly advanced Mercedes-Benz E-Class is getting redesigned with new exterior styles and new powertrains. Available as a four-door sedan, two-door coupe or cabriolet, the E-Class can match any lifestyle. The E-Class is equipped with a variety of powertrains that range from entry-level four-cylinder to a plug-in hybrid or a turbocharged six-cylinder that produces 362 horsepower. We can expect to see the New 2021 Mercedes-Benz E-class and Mercedes-AMG® E 53 in dealers at the end of this year.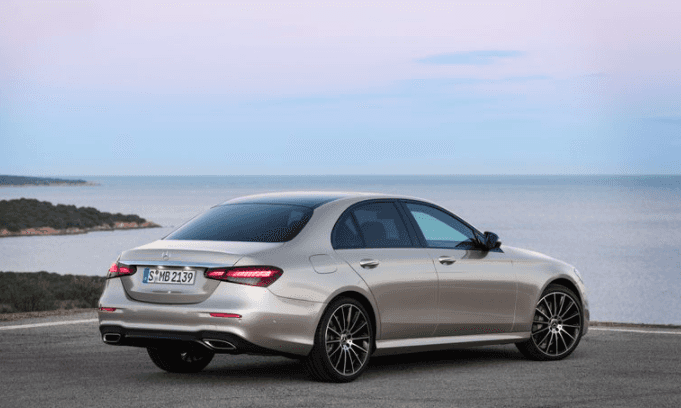 Car and Driver Magazine shares with us everything we need to know about the three new steering wheels with touch-sensitive technology that will be featured in the 2021 Mercedes-Benz E-Class.
The rims of the steering wheels have a two-zone sensor that can detect if the driver's hands are on the wheel. Therefore, movement is not required to tell the vehicle's driver-assist systems that the car is under control. In addition to these new high-tech sensors, the steering wheel is also equipped with touch-control buttons that are located on the spokes of the wheel. These touch-control buttons can be activated with digital signals.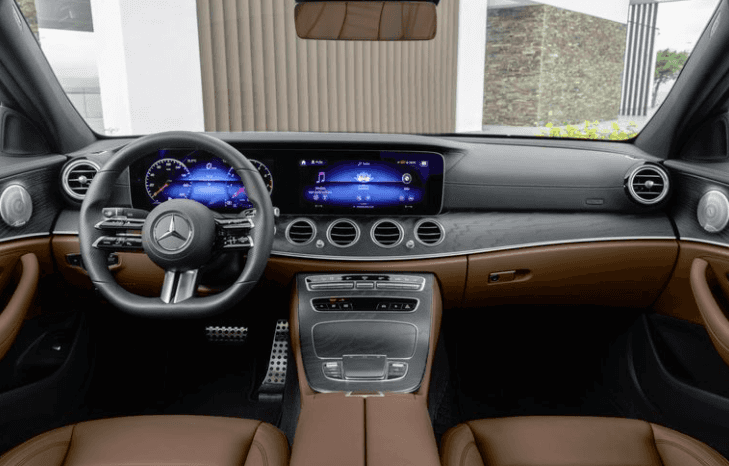 The new steering wheel has been designed in three different configurations; Sport, Luxury, and Supersport. The Supersport steering wheel (pictured above) is designed with a flat bottom and a three-spoke design. The Luxury steering wheel (pictured below) is designed with three spokes that Mercedes Benz says are meant to be shaped like the calla lily.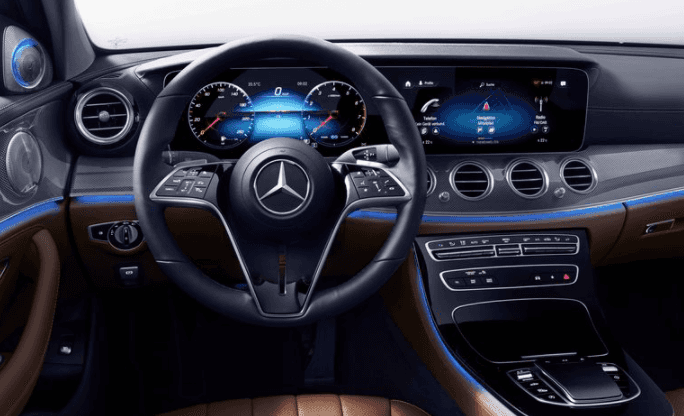 Driver-assistance systems such as adaptive cruise control, automated emergency braking, blind-spot monitoring, and park assist have been updated for the 2021 E-Class as well.
Stop by our Mercedes-Benz dealership and explore our large inventory of new and pew-owned vehicles. Test-drive E-Class models like the 2020 Mercedes-Benz E 350, 2020 Mercedes-Benz E 450, or the 2020 Mercedes-Benz AMG® E 53. Contact us to set up an appointment or schedule a service online! We look forward to seeing you at our Mercedes-Benz dealership located at 630 Middle Country Road, Saint James, NY.