How To Adjust Your Mercedes-Benz Clock
If you own a Competition Mercedes-Benz, then there are two ways to change your digital clock.  The answer to how to set your digital car clock depends on whether or not you have an older or newer Mercedes-Benz model. Older Mercedes-Benz models will have to be set manually with buttons on the driver's display or radio console. Newer Mercedes-Benz vehicles can have their time set on digital displays through the menu screen above your transmission.

Older Mercedes-Benz Time Change:
The traditional digital clock on older Competition Mercedes-Benz models will be changed by the press of two buttons. They are either close together on the radio console or spread far apart on the driver's display behind the wheel. On the radio, one button will add hours, and the other will add minutes. On the driver's display, you need to hold down the left button. This will cause either the hours or minutes on the digital clock to flash. Then, this right button will change the time. Hold the left button again to switch from hours to minutes to off.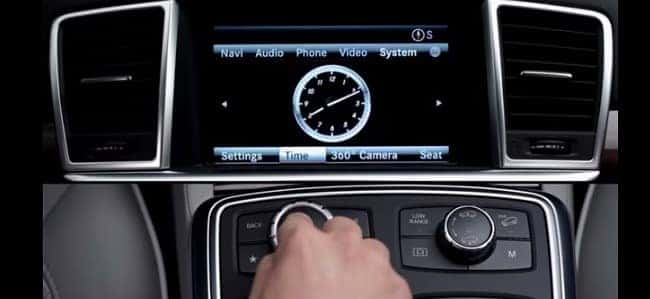 Newer Mercedes-Benz Time Change:
Most recent Competition Mercedes-Benz models will have a digital screen above their transmission. Sometimes it has menu buttons on the side, other times it is equipped with a touchscreen. These are used for either basic sound systems or more complex infotainment systems, go into the display. You should easily be able to find the clock and time settings and then change them. Depending on your model, some systems are connected to satellite or internet, and may automatically change for your convenience.
Mercedes-Benz of Smithtown, servicing all of your automotive needs.