How can a Mercedes-Benz Commercial Van help your business save money?
According to Section 179 of the I.R.S tax code, your business could be eligible for significant tax deductions.  If eligible for these tax deductions on qualifying business vehicles, your business could deduct up to $25,900 which equals up to $5,439 in savings.  This means that purchasing one of our top of the line vans could save your business money in section 179 deductions.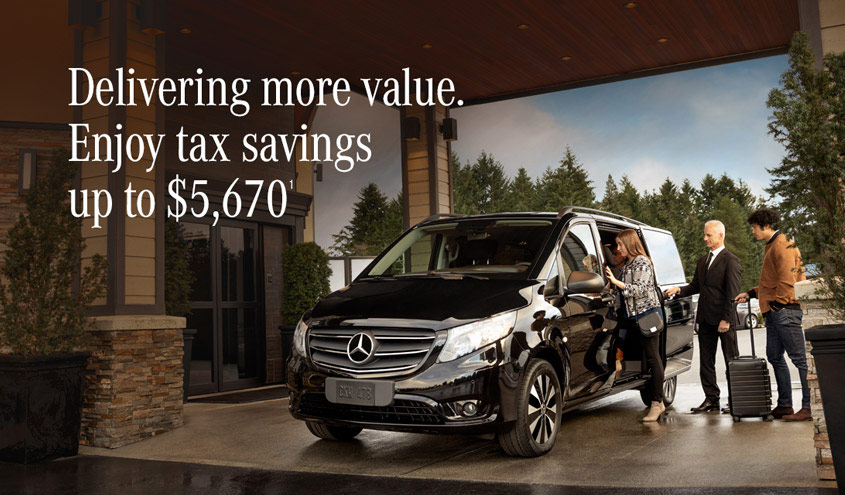 So, what qualifies your business to be eligible for these deductions?  
The following information from the Mercedes-Benz Vans website could help you and your business to save up to $5,439.  
You may qualify for these section 179 deductions if you: 
Are a business that purchased or financed qualifying new or used business equipment, including certain business-use vehicles, during the 2020 tax year

Put the equipment into service between January 1, 2020, and December 31, 2020

Used this equipment for business purposes more than 50% of the time

Spent less than $3,500,000 on this equipment 
How much am I able to deduct?  There are the deduction limits:
You cannot write off more than $1,000,000

The total amount of the equipment purchase cannot be more than $2,500,000.  It phases out dollar-for-dollar after that, so once $3,500,000 is spent, the deduction goes away entirely 
Section 179 highlights
Section 179 allows qualifying businesses to deduct up to the full purchase price of certain new or used vehicles, equipment and/or purchased and place into service during the tax year

To qualify, the percentage of business use for the vehicle, equipment or software must be more than 50%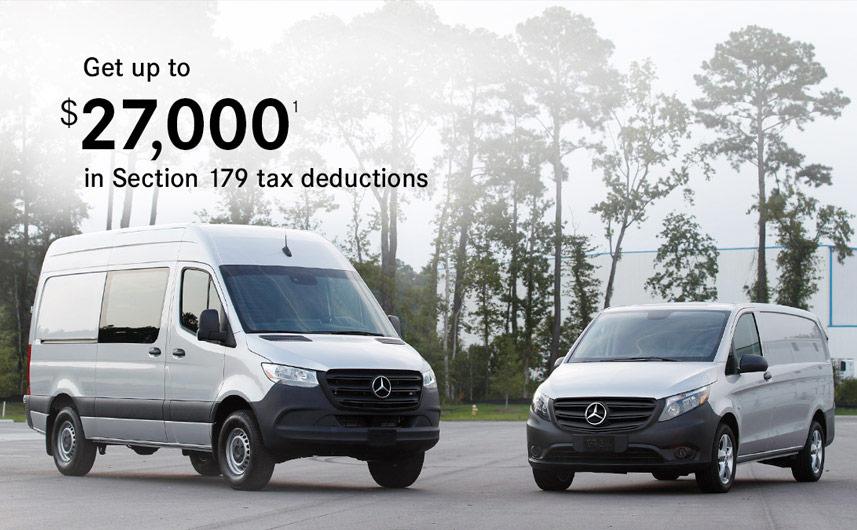 Purchasing a Sprinter and/or Metris van from Mercedes-Benz of Smithtown could help your business to qualify for these Section 179 deductions which would save your business money.  Our sales team is fully trained in the features of all of our commercial vehicles and can help you tailor your van to the exact needs of your business.  Be sure to visit Mercedes-Benz of Smithtown on 630 Middle Country Road in St. James today to see our inventory of Sprinter and Metris vans.