Built for You! The new Sprinter!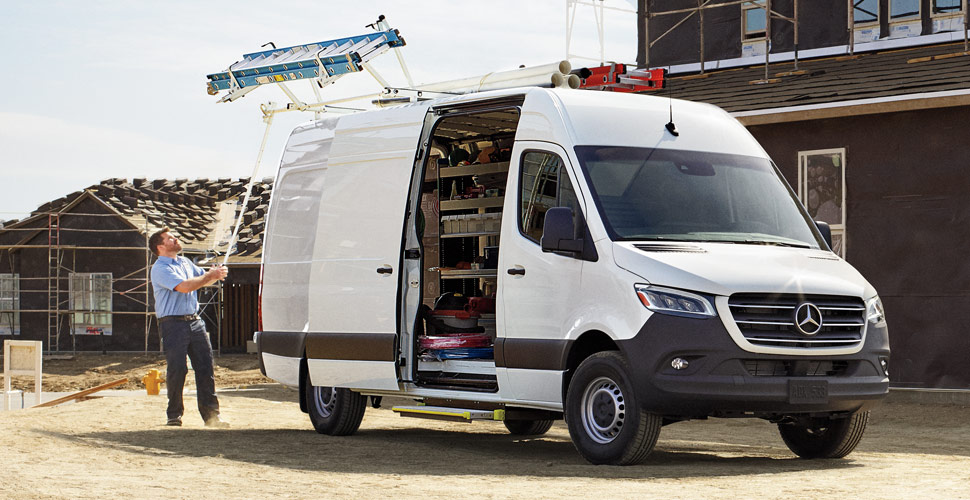 Built to perform, the Mercedes-Benz Sprinter is the total package- tough, powerful, efficient, and flexible. It can handle any conditions your workday throws at it. With highly advanced features like Active Brake Assist, rear-view camera display, multimedia touch screen control and more, you'll be taking to the road with ease. And when you connect drivers, vehicles, and managers with the brand-new Mercedes PRO connect, you can push your business even further. The new Sprinter Cargo, Crew, and Passenger vans are now available in both gas and diesel engines.
As a business owner, you know buying quality for the long haul is always worth it for your bottom line. Sprinter Vans save through efficiency, retained value, and more! Stay on the road longer by having to make fewer service visits. Sprinters Vans' quality and stamina makes sure your business saves time and money by staying more productive for longer. More than any other van in the category, Sprinter vans retain their value over time, so when it's time to upgrade, you'll get the most for your investment.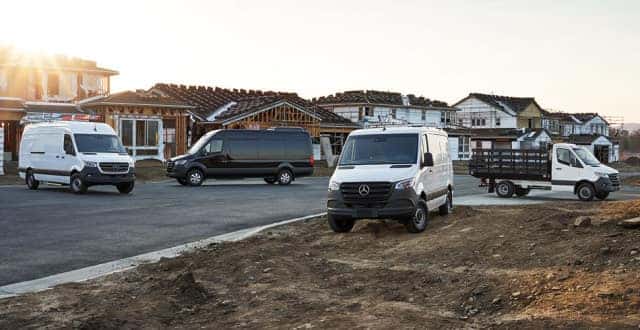 Having a sprinter van is an affordable way to be sure you have transportation available when you need to move company inventory without having to stress or spend extra money on a service. A Mercedes-Benz Sprinter Van would be good for many business types. Some include:
Food delivery

A refrigerated sprinter van will enable you to make food deliveries for catering companies or grocery stores.

Taxi service

With a minibus, you can transport up to 17 people to far off destinations or you can start a public transportation service and drive people between major city locations.

Touring company

When people travel in groups they can benefit greatly from owning a sprinter van as this will allow them to get around at a much lower cost and they get so much more out of the experience together.

Freight company

With all the online shopping that has been going on these days, a freight company is a terrific company to consider. Trade your car in for a sprinter cargo van and you can start your own fright company!
Click here to learn of information on how to start a business with a Sprinter Van.
At Mercedes-Benz of Smithtown, we are proud to say that with your new Sprinter Van you will get to experience brand new levels of individuality, productivity, and efficiency – all customizable to you, ready for any job you take on.
At Mercedes-Benz of Smithtown, we strive to provide the best for our client's whether you come to visit us to pick out your new car or to get your car serviced. We want to help you start your own business with a new Mercedes-Benz Sprinter Van! Call to schedule a test drive or visit us today for any other questions you may have!
630 Middle Country Rd. Smithtown NY, 11780
(631) 265-2204